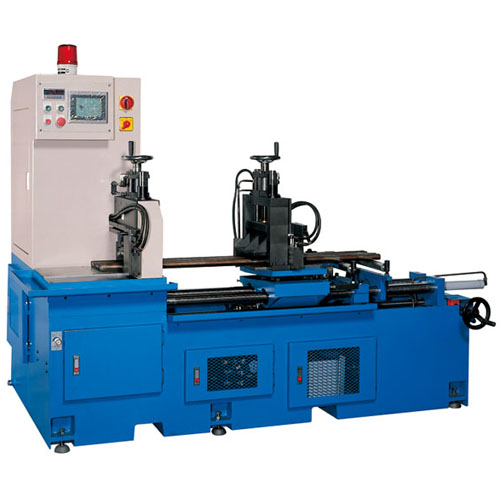 Horizontal Type Cutting Machine
Model:

CH-400-3AE

Country of Origin:

Taiwan
Detail Specifications / Descriptions
a). Horizontal type feed, the cutting amount is great. Save time and effort, reduce cost, and improve the output.
b). Hydraulic auto feed is steady and fast.
c). Hidden saw, with low noise and the security is high.
d). Touch screen, simple operation.
e). Floating feed, feeding does not hurt the surface of the material also has a slightly curved feeding.
f). The auto cooling, the saw blade is more durable, cut face smooth and no burr.
g). Clamp with two way force, top and two sides, round square angle tube don't need special clamp, cutting point away is min resistance point, cutting fast, high output and save cost.
h). Install saw blade overload protection.