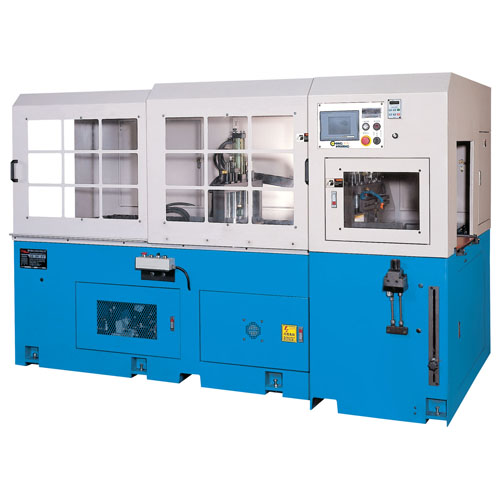 NC Fully Automatic Aluminum Cutting MACHINE
Model:

NC-510-3ASE

Country of Origin:

Taiwan
Detail Specifications / Descriptions
a). Stable construction, strong rigidity, low vibration, and high cutting accuracy.
b) Suitable for wider material or multiple pieces cutting at a time.
c). Fixtures with two way force form top and two sides. That makes clamp irregular objects easily, don't need to use special fixtures, shorten working time, and increase the productivity.
d). Auto powerful oil mist coolant ensures clean machined surface and endure tool life.
e). Servo feeding, cutting size is within the tolerant of +/-0.1mm f) Touch screen control system is easy to operate.
g). High power design ensures fast sawing and high productivity.
h) By using electrical saw blade protection device, saw blade will stop working automatically when the saw blade is dull to ensure safety and clean machined surface.
i). Install powerful chip collector, collect chip automatically and clean easily.