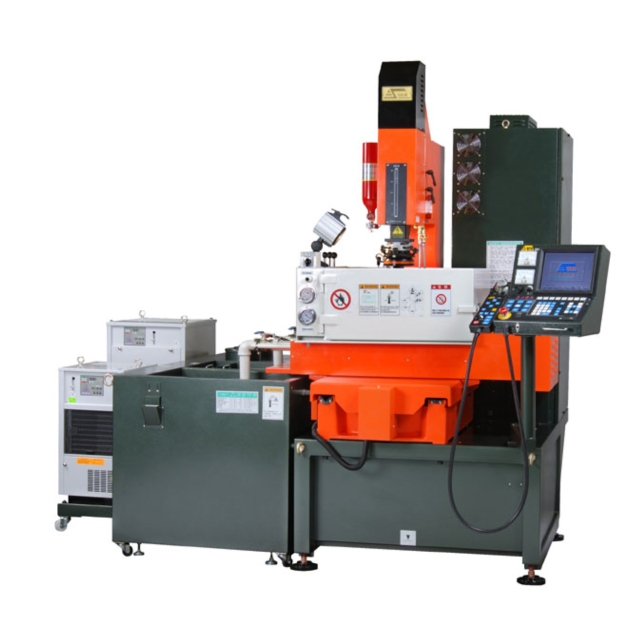 Silicon Powder & Fluid Switchable EDM
Model:P60
Detail Specifications / Descriptions
Features:‧Using both powder and dishcarge fluid for CNC mirror surface finishing.
‧The X, Y& Z axis utilizes AC servo motor.
‧Multi cavities machinng, ORBIT-CUT machining & Helix machining.
‧A.T.C. (Automatic Tool change) & C-axis machining available.
‧The Circle Angle of Sparking is lower than 0.02mm.
‧The best surface roughness (Ra) is better than 0.1 µm.
‧High speed and long distance jumping
‧Multi-side ORBIT-CUT machining for X, Y & Z axis
‧Widespread application on plastic mold, rubber mold, die-casting mold, 3C products
‧Power machining enables high stability & efficiency 30% more than general electric discharge machining.
‧The work tanks of discharge fluid and powder are separated individually.

| Specification | P60 |
| --- | --- |
| X,Y-travel | 400 x 300mm |
| Z-travel | 300mm |
| Table dimension | 600 x 320mm |
| Work table dimension | 800x540x280 mm |
| Maximum table-quill distance | 500 mm |
| Maximum electrode weight | 40 kgs |
| Maximum table loading | 800 kgs |
| Dielectric tank capacity | 200+200 Liter |
| Filters | 2 pcs |
| Machine weight | 2100 kgs |
| Machine Height | 2240 mm |
| Nominal Current | 30A/5A . 45A/5A . 60A/5A |
| lnput voltage | 220 / 380 / 415 / 440 V |
| Connected rating | 4 KVA / 5.5 KVA / 7 KVA |
| Maximum stock removal rate | 200 / 300 / 400 mm^3/min |
| Bst surface roughness | Ra≤0.1μm |
| Best electrode wearing rate | <0.2% (特殊配備可達<0.1%) |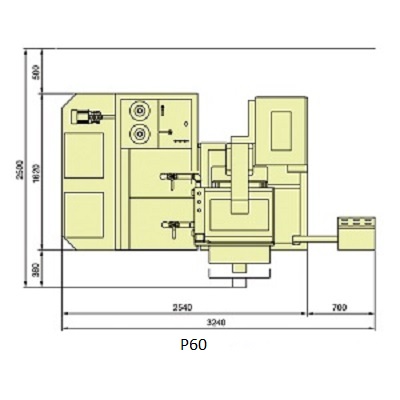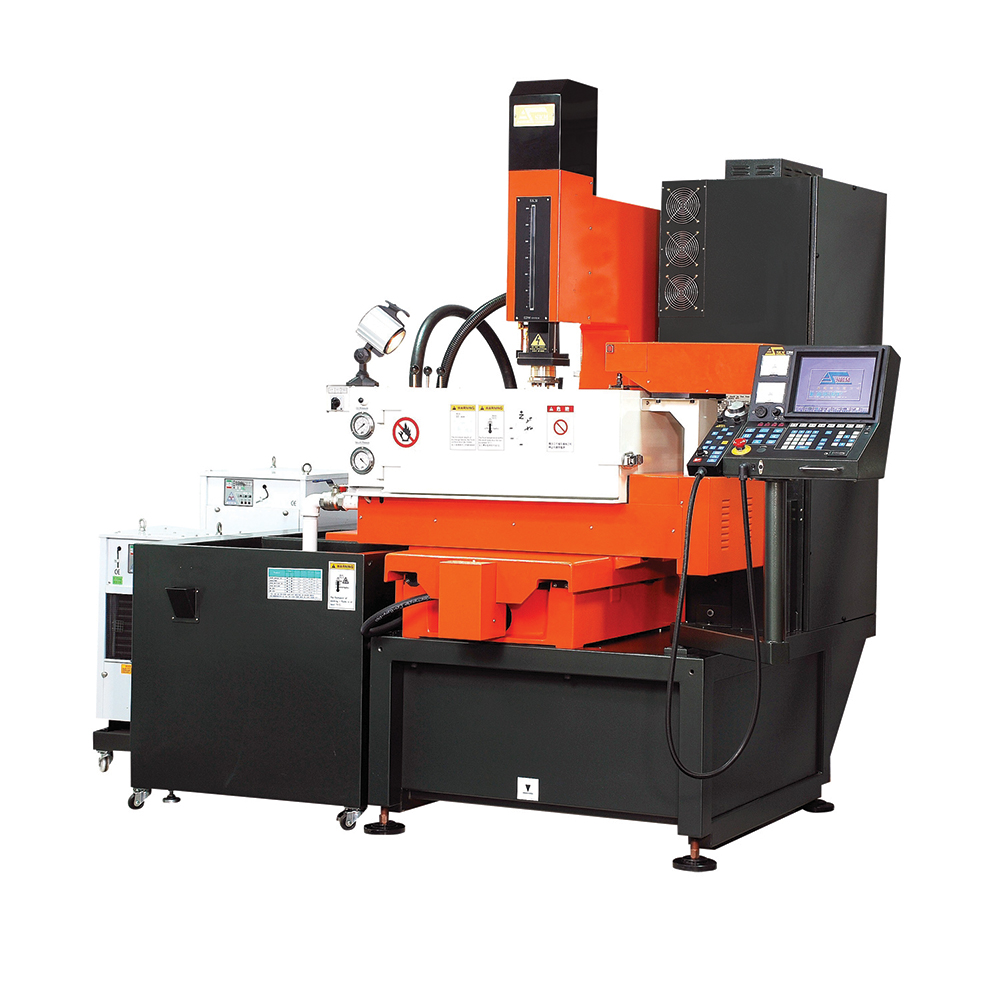 Send inquiry to this company