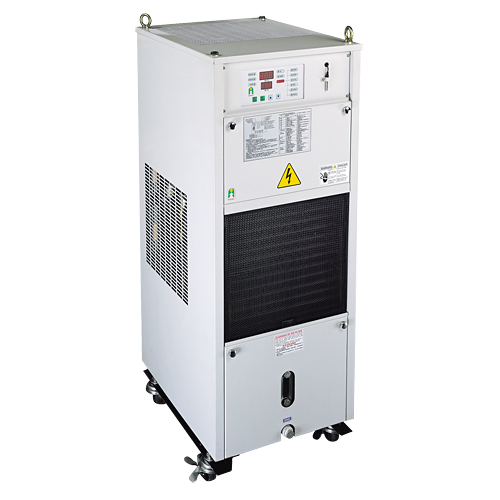 Oil chiller
Model:

DJ

Country of Origin:

Taiwan
Detail Specifications / Descriptions
Helps machine tools and industrial machinery to effectively control oil temp, enhancing precision and stability of processing to upgrade output quality.

Functions:
* Stabilizes oil temp to protect machine tools against deformation and deviation of principal axis.
* Prolongs tool service life.
* Enhances dimensional precision of processing.
* Prevents oil carbonization or oil quality degradation.
* Works without inter-cooler to save space.

Applications:
CNC machining centers, hydraulic machinery, automated shearing machines, punch presses, die-casting machinery, lathes, grinders, gun drills, deep-hole processing machines, and various industrial machinery.