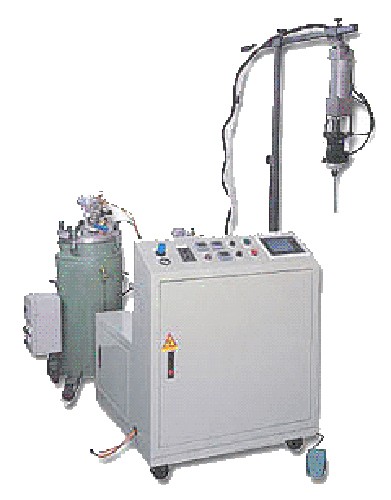 Double Fluid Dispenser
Model:

SDD-1004
Detail Specifications / Descriptions
The basic mixture is 1:2; the ratio of mix can be adjusted by turning the speed of motor.
* The major functions are setting of dispensing time, dispensing frequency, auto-dispensing time, manual dispensing and mixing ratio etc.
* Customers can key-in data with 5. 7〞touch panel oneself.
* The system provides 50 sets of different programs that are suitable for small production with various patterns.
* The time for forming can be set to avoid curing in the cartridge due to short-break at work.
* The speed of auto-dispensing can be adjusted to suit different users.
* The system provides the equipment to clean up the dispenser.