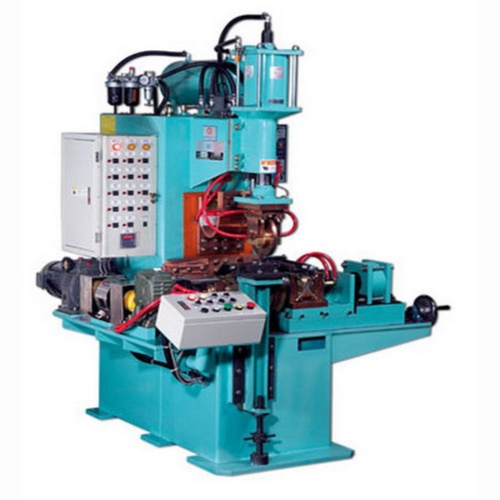 Brake Shoe Seam Welding (Automatic & Truck)
Model:

DJ-C3000
Detail Specifications / Descriptions
1. Welding appearance: Very less hot warp and oxidation save the processing in follow-up steps.
2. Stability: Less soldering tolerance conforms to JIS vehicle specifications.
3. Economy: The consuming parts such as copper-alloy electrode is very less, and power consumption is very less. The operation cost is low.
4. The machine is adjustable to fit either thin or thick work piece. Both continuous type and pulse type of electricity discharge are available.
5. Free of soldering scars: Save a lot of time on polishing, soil-patching and coating on next processing steps.
6. High maneuverability: The machine can be operated soon after it is started. Any ordinary technician can operate the machine.