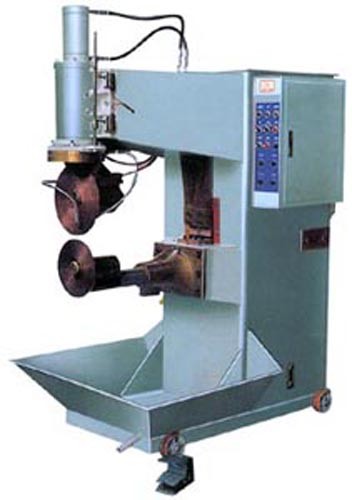 AIR-PRESSURE AUTOMATIC SEAM WELDER
Model:

WTS-80-100
Detail Specifications / Descriptions
Use of IC electronic control, ynchronous circuit, and the electric current is controlled by S. C. R. solidstate switch stageless adjustment.
Upper arm electrode brass can be adjusted 360º to weld accuratly in
horizontal and vertical requirement. Lower arm chrome electrode brass can
be changed for application of both horizontal and vertical welring.
Power transmission is used of variable speed change so as to be adjusted for
needed accurate speed, and the upper and lower chrome electrode brass is
desingned for synchronous running in welding.