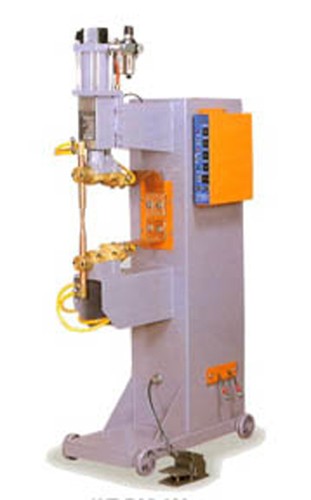 AIR-PRESSURE SPOT WELDER
Model:

WT-835-120
Detail Specifications / Descriptions
Cylinder and cylinder seat are made of special ball bearing with low cieffcient of friction, more fixer than ordinary bushings, quick response, and low air consumption. The cylinder outlet can be adjusted at two steps.
Use of IC control regulating circuit and IC digital control circuit which are very stable in electric current output to reach excellent welding effect.
The power is under control of S. C. R. solidstate switch and stageless adjustment.
The transformer is forced-air cooled, and the promary coil is made of heat-resisting glass wire insulation.