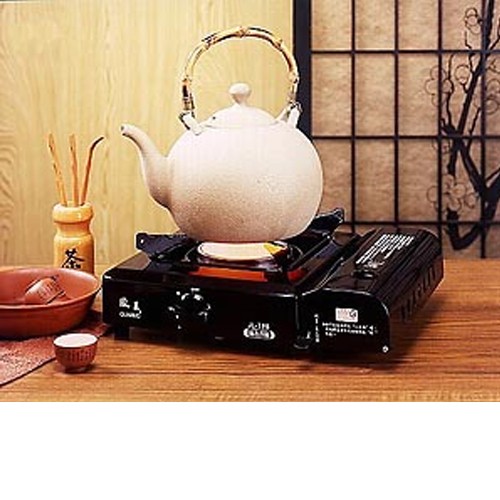 Portable Infrared Gas Stoves
Model:

JL-198E
Detail Specifications / Descriptions
Product Specifications/Features :
1. Use high-density ceramic burner, heating surface is with stable flaming quality and won't blacken the bottom of pot.
2. Use static pressure adjuster and switch throttle to control firepower, which can stabilize gas flow effectively and prevent gas leaking and gas explosion.
3. Using cassette pilot ignition system. High ignite fire frequency and with durable quality.
4. Good Point: room-saving. Suitable for both at home or outdoor. Prevent electromagnetic pollution. With no limit of timing, place or the pin position.
5. Integrated stove body with no concern about assemblymis-placing or losing. High strength PE box. Easy totake or tidy up.