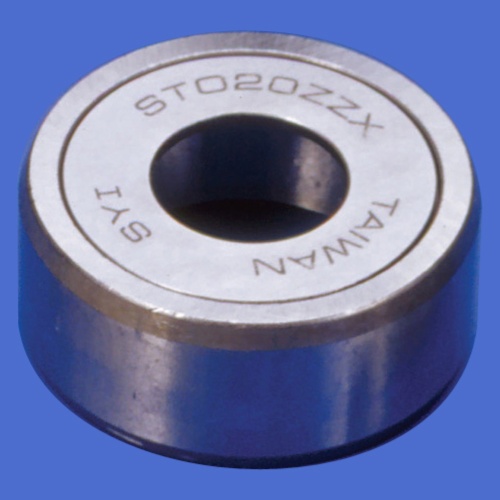 Yoke-Type Track Rollers (separable)
Model:

NAST, RNAST, NAST…. ZZ

Country of Origin:

Taiwan
Detail Specifications / Descriptions
‧The outer ring, inner ring and needle roller are installed separately and work in lubricated area for high-speed rotation
‧The RNAST (RSTO) model has heat-treated and precisely ground spindle. The outer ring and cage-and-roller assembly are led by the connection to move transversely, so the guide face of the connection needs to be finely machined.
‧If the guide face is not hardened, then there must be at least 50% guide face on the end face of the outer ring.