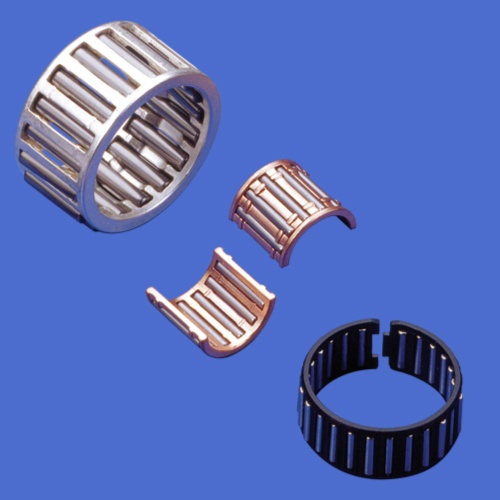 Connecting Rod Needles
Model:

KVE, KTE, KTUE

Country of Origin:

Taiwan

Color:

Gray, silver, steel
Detail Specifications / Descriptions
‧Ideal for use in motorbikes, small engines, air compressors, outboard engines, and sewing machines.
‧The KTUE model is designed for motorcycles with large engine displacements, suitable for super-high-speed rotation and high temperature where lubrication, heat-dissipation and friction are potential problems.
‧Needle roller options: 0~-2µ, -2~-4µ, -4~-6µ; with difference of needle rollers no more than 2µ.