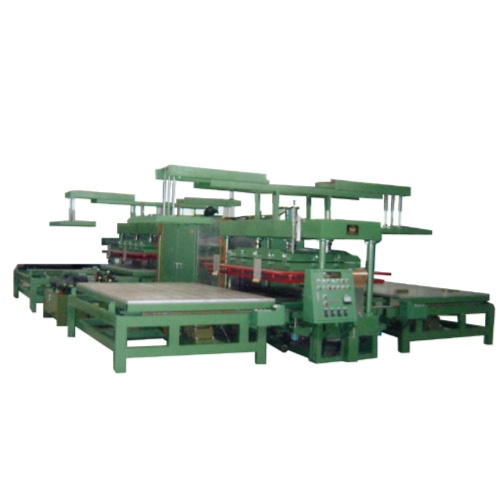 Automatic High Frequency Plastic Welding Machine.
Model:

Model:02 Senles CH-1502~CH-7502

Country of Origin:

Taiwan
Detail Specifications / Descriptions
Feature:
ARC Suppressor
The electronic circuit on this machine works automatically when sparks occur and cuts high frequency immediately to suppress arce and minimize damage to electrodes and materials. Alarm lamp also Works simultaneously.
Jamming Prevention Device
With frequency stabilizer and high frequency magnetic leakage suppressor. This device prevents leakage of electro magnetic radiation to avoid jamming other electrical instruments such as television, radio, etc.
Safety Device
When the current exceeds its limits. The ooer-current relay works to protect oscillation tubes and rectifier. Frequency deviation caused by faulty operation is also prevented.