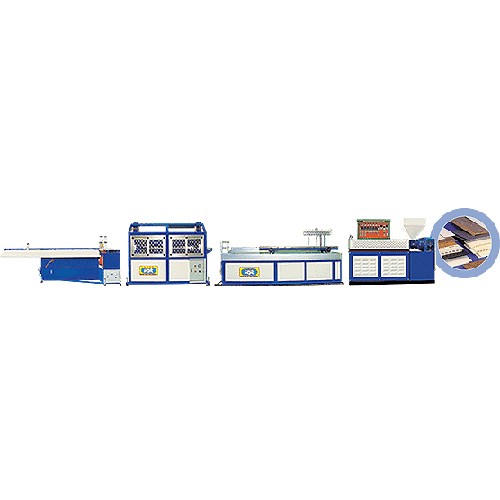 SINGLE-SCREW PVC (WALL) PROFILE EXTRUDER
Model:

KK-50S
Detail Specifications / Descriptions
1. Screw: screw is made of special steel alloy, and it can be designed for different raw materials.
2. Barrel: barrel is made of special steel alloy, and is equipped with aluminum thermal foil with air cooling system.
3. Gearbox: gears are made of steel alloy with heat treatment and are finished with surface precision grinding. By using oil injection cooling system, it reduces noise when operating under high RPM and enhances the life span of gears.
4. Control system is using SSR contactless switch, and PID system for temperature control.
5. Dies are fabricated by using steel alloy, SUJ2 and mirror steel, and are fabricated with high resistance for acid and abrasion.