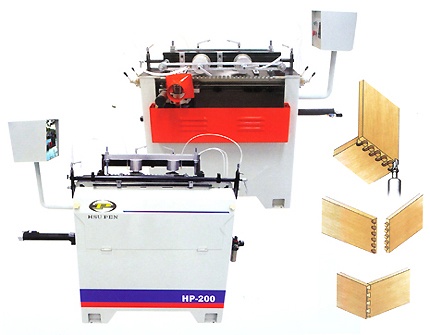 HIGH SPEED DOVETAILER
Model:

HP-200
Detail Specifications / Descriptions
The tenon and mortise are machined at one time ensuring high jointing accuracy.
This machine is suitable for two operators to use simultaneously.
Width and depth of tenons are adjustable.
Continuous tenon machining means high efficiency and economy.
21,500 rpm high speed spindle.
If required, this machine can be equipped with a frequency inverter for variable cutter feed speeds.
This machine is also suitable for producing tenons/mortises on warped workpieces.
Skip tenon machining can be performed by adjusting the positioning plate.
Easy to operate and maintain.