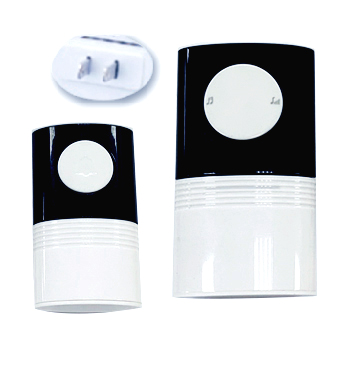 Battery-free wireless doorbell
Hot
Model:

WD3858
Detail Specifications / Descriptions
*The transmitter uses Kinetic energy generation technology to generate power to operate its system. No longer need a battery or worry about running out of battery.
*Automatic digital code to avoid duplication, reduce frequency shift, anti-interference, prevent interference, avoiding the annoyance of responding to other people's doorbells.
*Transmission distance up to 100 meters ( in open space, barrier-free environment)
*LED indicator flashes
* Doorbell volume adjustment function, three level of volume from maximum to minimum.
*58 polyphony sound to choose from
*Memory music sound selection and volume level functions, no need to re-select after power off
*Multiple transmitters can control the same receiver and can be distinguished by selecting
different music.
*Ideal for homes, offices, guest rooms, hotel etc.