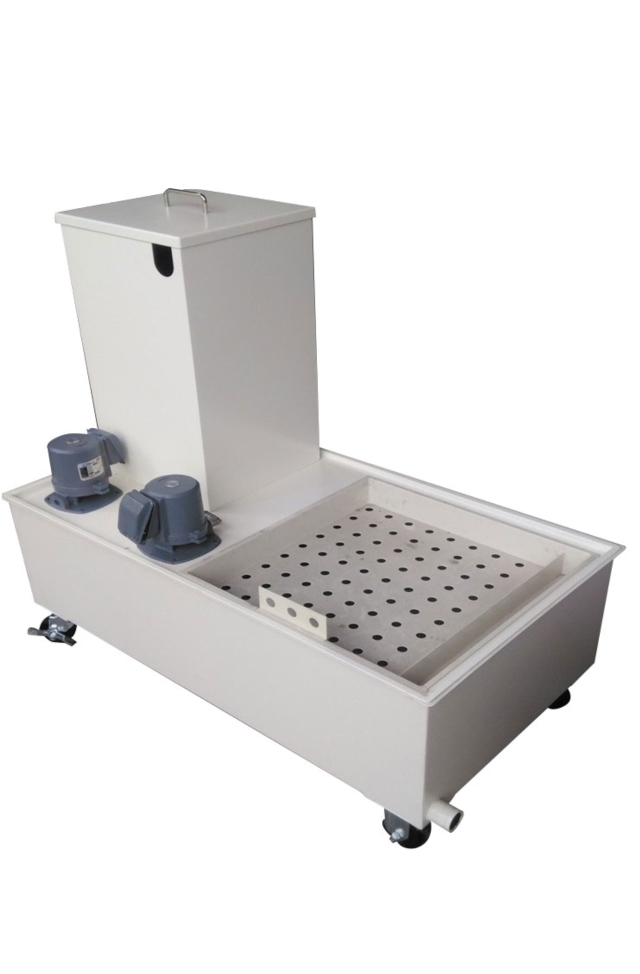 Detail Specifications / Descriptions
The Water tank is equipped with filter papers and two sedimentation tanks to filter out the metal chips. It's easy to disassemble for cleaning and water replenishment.

Completely synthesized cutting fluid is used so that the water won't get muddy. 1/8 HP pump is installed at the valve on the line connecting to the bed, and the water flow is adjustable.