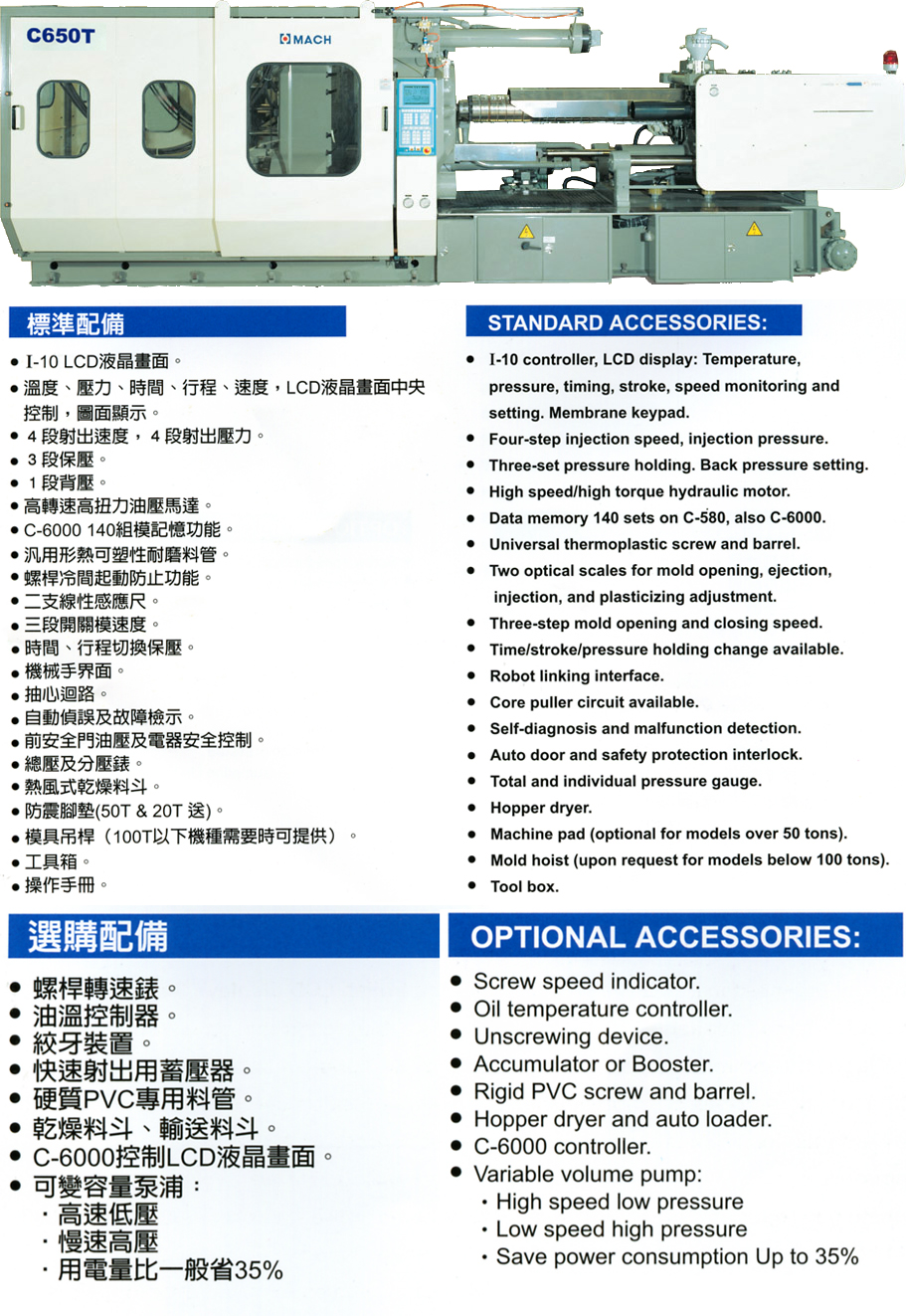 Horizontal Plastic Injection Molding Machine
Model:

C650T
Detail Specifications / Descriptions
I-10 controller,LCD display:Temperature,pressure,timing,stroke,speed monitoring and setting.Membrane keypad.
Four-step injection speed,injection speed, injection pressure.
Three-set pressure holding.Back pressure setting.
High speed/high torque hydraulic motor.
Data memory 140 sets on C-580,also C-6000.
Universal thermoplastic screw and barrel.
Two optical scales for mold opening, ejection, injection,and plasticizing adjustment.
Three-step mold opening and closing speed.
Time/stroke/pressure holding change available.
Robot linking interface.
Core puller circuit available.
Self-diagnosis and malfunction detection.
Auto door and safety protection interlock.
Total and indiviadual pressure gauge.
Hopper dryer.
Machine pad(optional for models over 50 tons).
Mold hoist(upon request for models below 100 tons).
Tool box.