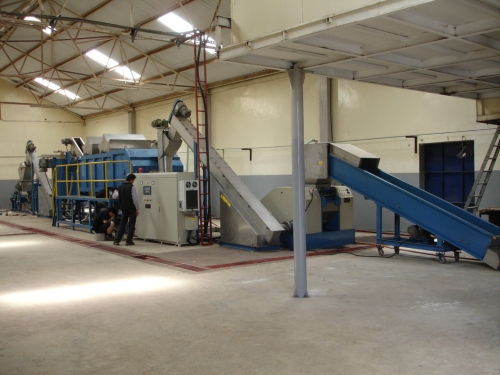 PP, PE film Crusher, washing & de-watering system
Model:

KOWIN-17__

Country of Origin:

Taiwan
Detail Specifications / Descriptions
KOWIn crusher, washing & de-watering system, which is specialized in recycling post consumer waste material.

Washing quality goes up, your competitiveness goes up !

Whole line in continuously running design.
Power and water saving design.
The recycling plant is real high performance and will not let you have headache, which is the most consistent with investment benefit.

Available for : Used, post consumer PP, PE waste material :
Film & Bag - Agriculture film, water sachet, raffia, jumbo bag, non-woven, drip tape, net ... etc.
Blow molding - Bottles, like milk bottle, juice bottle, shampoo bottle ... etc.
Injection - Oil tank, beer box, pallet, tote, icing bucket, battery case, trash can ... etc.