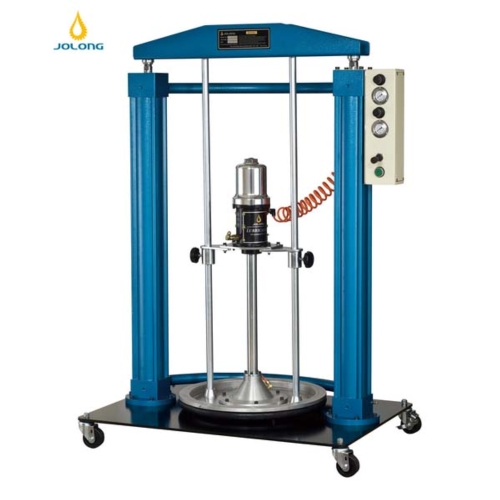 Pressurized Fluid Pump
Model:

HV103

Country of Origin:

Taiwan
Detail Specifications / Descriptions
The Outside Dimension:
Length: 740 mm
Width: 1050 mm
Mini Height: 1440 mm
Max Height: 2440 mm

Mode: HV103
Capacity: 200L
Air Input Pressure: 4~9 bar 60~130 psi
Pressure Ratio: 45:1
Grease Output Pressure: 180~405 bar 2700~5850 psi
Deliver Rate: 9 g/cycle
Hose Length: -
N.W.: 173 kgs
G.W.: 215s
CUFT: 20.5'

This pump use for suction No.0 ~ No.3 and high viscosity grease; it had two pneumatic cylinder to push the grease and make the pump shovel the grease easily.