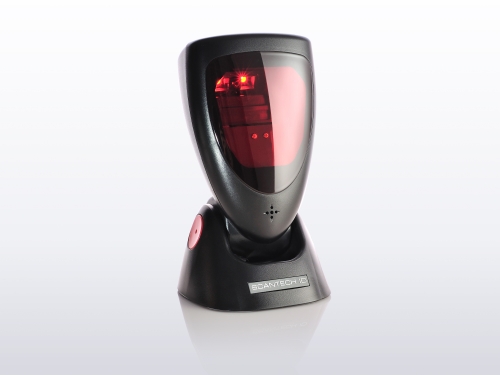 On-Counter Presentation Area Imager Bar Code Scanner
Model:

LIBRA L-7080i

Country of Origin:

Taiwan
Detail Specifications / Descriptions
Descriptions

The LIBRA L-7080i is an omni-directional presentation area imager bar code scanner, it uses digital imaging technology to provide intuitive and blazing reading of 1D and 2D bar codes without sacrificing scanning quality or performance. The L-7080i reader provides great performance and reliability along with a rich feature set to provide excellent value in virtually any desktop presentation bar code scanning system. With the L-7080i, not only can identify product pricing barcode label, furthermore, it is able to scan virtually mobile bar code on various types of display to enhance service levels.
When space is limited but high performance is required, its compact size and footprint make it the ideal solution for space-constrained environments. Its precise imaging scan volume is perfect for hands-free scanning in confined spaces and helps reduce accidental misreads of items, improving productivity and customer satisfaction.
The L-7080i reader includes a powerful configuration tool which allows easy integration into existing or new host systems, allows management to manage maintenance.


Specifications

Performance
◎ Light Source 625± 5nm Red LED
◎ Depth of Field Up to 230mm@13 mil/0.33mm, PCS90%
◎ Scan Pattern 46° horizontal, 30° vertical
◎ Scan Rate 120 scans per second in 1D mode ,
◎ 60 images per second in 2D mode
◎ Resolution 1D 4mil/0.1mm, 2D 5mil/0.127mm
◎ Print contrast ratio 30%
◎ Indicator Beeper and LED (Standy Blue, Good read Orange)
◎ Interface USB, RS232

Physical
◎ Color Available Black(Scanner and Base)or Beige(scanner)and Dark Gray(base)
◎ Dimensions (WxHxL) 94 x 161.51 x 97.71mm
◎ Weight 325g

Electronic
◎ Input Voltage DC +5V @2A
◎ Power Consumption 1.35W
◎ Operating Current 270mA
◎ Standby current 250mA

Environmental
◎ Ambient light Up to 100,000 Lux
◎ Operating temperature 0°C ~ 40°C (32°F ~ 104°F)
◎ Storage temperature -10°C ~ 60°C (14°F ~ 140°F)
◎ Sealing IP42
◎ Symbologies Automatically discriminates major standard 1D and 2D bar codes, include GS1 databar - Omnidirectional, Expanded and Limited co.