Fastener Taiwan 2023 Returns: Where Quality Sets the Pace
2023/05/04 | By Andrew Hsu
With the theme "Where Quality Sets the Pace," the 6th Taiwan International Fastener Show (Fastener Taiwan 2023) made its highly anticipated return after a five-year hiatus. Held at the Kaohsiung Exhibition Center from May 3 to May 5, the exhibition proved to be a remarkable success. Drawing the participation of 283 exhibitors, who collectively occupied a total of 835 booths, the event also attracted nearly 3500 professional buyers in just three days.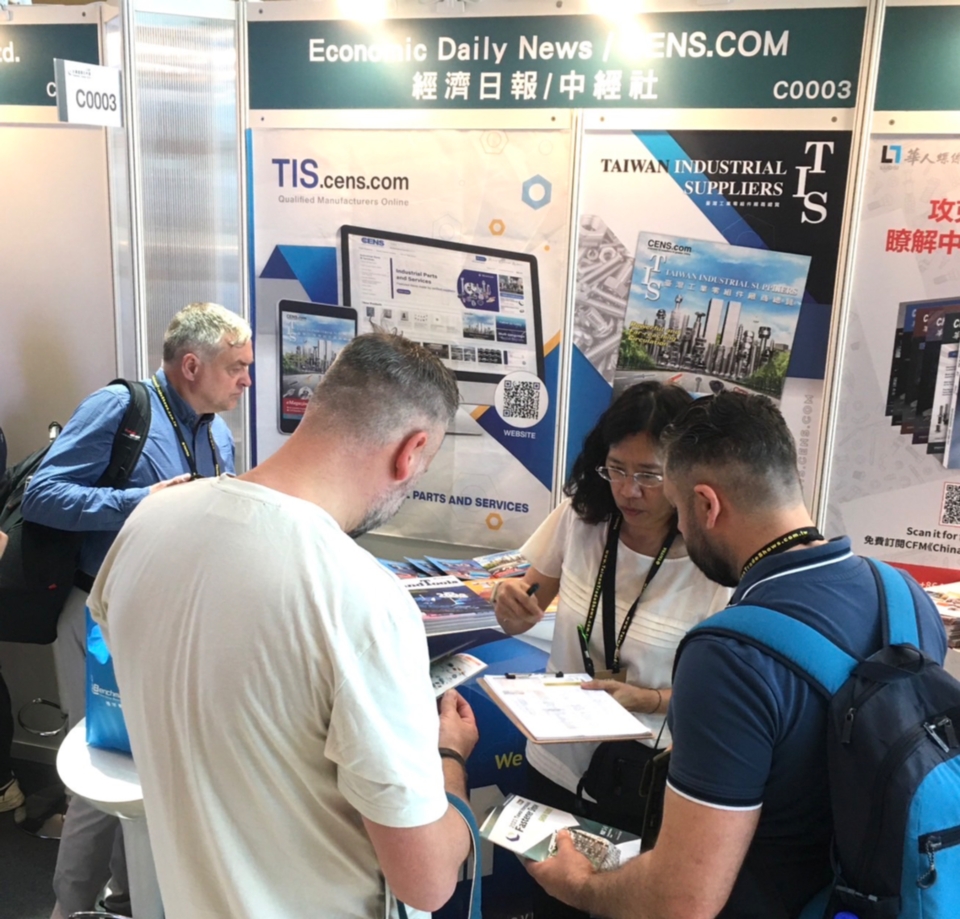 Fastener Taiwan 2023 attracted nearly 3500 professional buyers in just three days. (Photo courtesy of CENS)
In addition, the event featured a wide range of diverse activities such as the "Global Fastener Forum," "Corporate Carbon Health Check," and "Online Exhibition." These initiatives served to highlight the highly integrated fastener supply chain and establish a professional platform for purchasing and the exchange of valuable industrial information.
This year's exhibition focuses on three main features: "high-end", "high-tech", and "high-value", and is divided into three exhibit areas. In the "Nuts, Bolts, and Screws" area, you will find manufacturers such as Zyh Yin, Pro Power, Taiwan Steel Group, Sheh Fung, Ray Fu, Boltun, PATTA, Bi-Mirth, Linkwell, Chite, Tong Hwei, Lu Chu Shin Yee, Ying Ming, Jau Yeou, Spec, Masterpiece Hardware, Anchor Fasteners, Yow Chern, Shin Chun, Shuenn Chang Fa, Vertex Precision. The "Machinery and Manufacturing Equipment" area features exhibitors like Jern Yao, Ching Chan Optical, Best Quality Wire, Tycoons Group, Chien Tsai, Chum Yuan, Shangheyong, SACMA LIMBIATE S.P.A., and Tian Cherng. Finally, in the "Materials, Moulds, and Tools" area, you will find New Best Wire, Wu Jii, and Swiss Steel. These exhibits cover the complete fastener ecosystem, including products from the upstream, midstream, and downstream supply chains.
Economic Daily News/CENS wouldn't miss an opportunity to attend a professional exhibition like Fastener Taiwan 2023. As a prominent sourcing service provider, CENS has been dedicated to promoting various industries, including auto parts, machinery, hardware, fasteners, furniture, etc. since its establishment in 1972. This year, CENS will also have a booth at the venue (C0003) and will distribute the Taiwan Industrial Suppliers (TIS) publication, which showcases well-recognized Taiwanese suppliers and their high-quality products. Additionally, CENS will promote its B2B sourcing website, "CENS.com," for professional buyers to connect with suitable Taiwanese manufacturers.