Foxconn Eyes on Advanced Automotive Intelligent Technology
2023/05/24 | By Andrew Hsu
"Foxconn can do more than just manufacturing."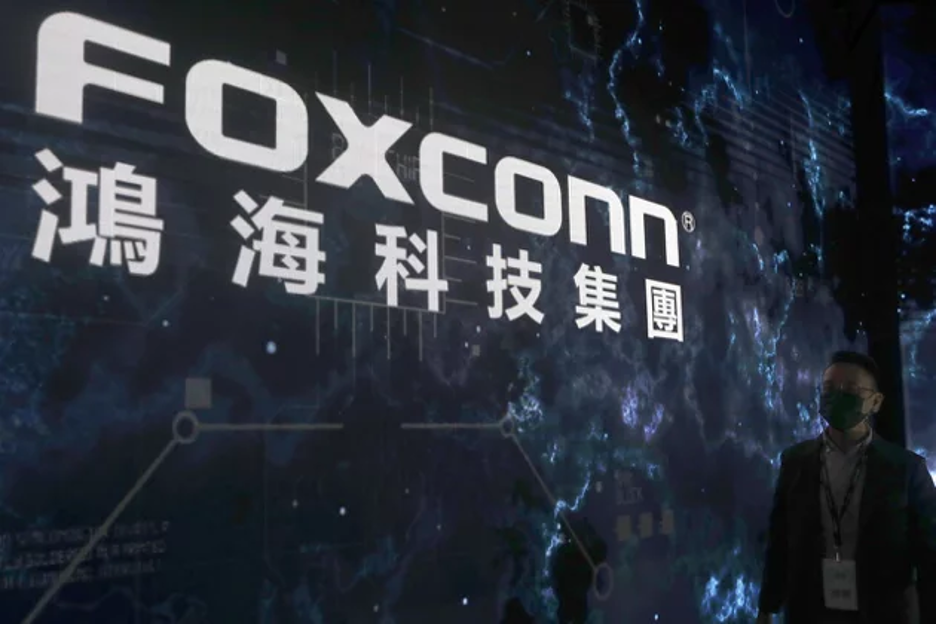 Foxconn's primary goal is to introduce AI into automotive applications while integrating software and hardware seamlessly. (Photo courtesy of Associated Press)
Planning to release automobile intelligent technology applications related to ChatGPT on 10/18 HHTD (Hon Hai Tech Day), Foxconn has set up a department engaged in software development under the leadership of Chairman Young Liu. Their primary goal is to incorporate AI into automotive applications while integrating software and hardware seamlessly.
Inaugurated in 2020, HHTD is Foxconn's most important annual event where the world's biggest EMS (electronic manufacturing service) provider unveils its future plans regarding EV marketing strategies. Compared to HHTD held in the past three years, which focused on Foxconn's manufacturing prowess in cars and associated components, this year's event is set to present the company's software development capabilities, and, in particular, to highlight its commitment to further excel in this domain.
To that end, Foxconn assembles a team of hundreds of skilled professionals, led by Chairman Young Liu in person, with an aim to integrate AI technology into EVs, which is key to greatly enhancing driver's experience. Additionally, according to an insider with knowledge of the plan, Foxconn's EV software ecosystem will undergo a trial run in Kaohsiung and become part of the Kaohsiung Smart City project. At present, Chairman Young Liu has met representatives from Microsoft, SAP, Cisco, Far EasTone, YES Charging, Kaohsiung Bus, and other companies, and had several rounds of discussion among these key partners on the collaboration of the project.
In a statement, Young Liu expressed that while Northern Taiwan excels in hardware, Kaohsiung is particularly well-suited for software development. In light of this, Foxconn plans to assume the role of a system integrator, extending its expertise from electric buses to the broader scope of smart city development. This strategic move is aimed to turn Kaohsiung into Taiwan's software-focused research and development hub, further solidifying its position in the industry.
And as part of their smart city initiative, Foxconn has devised a plan to introduce an application called CityGPT. This app will be designed to provide enhanced services catering to the needs of individuals, families, corporations, and the government.
Young Liu emphasized that Foxconn boasts abundant resources and AI capabilities in the realm of smart cities. With this in mind, Foxconn intends to take on the role of an integrator, bringing together various stakeholders such as companies, government sectors, NGOs, and their respective databases and information. The goal is to harness the collective power and knowledge of these entities to create a cohesive and comprehensive smart city ecosystem.
It is reported, Foxconn has strategic plans to invest in software, EVs, and batteries, and apply them in EVs, smart cities, and other related sectors. In order to establish Kaohsiung as a prominent software research and development (R&D) base, the initial phase of the plan requires the recruitment of approximately two hundred software development professionals.