AMPA to Kick Off on April 12
2023/04/11 | By Andrew Hsu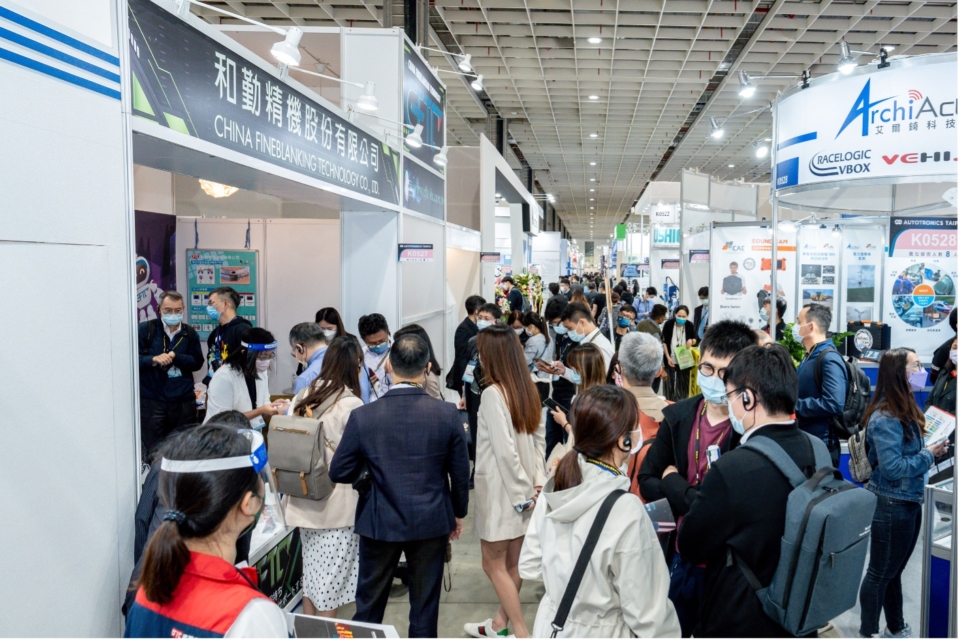 Visitors in 2022 AMPA. (Photo courtesy of TAITRA)
In an effort to seize the post-pandemic business opportunities, Taipei AMPA, AUTOTRONICS TAIPEI, and 2035 E-Mobility Taiwan will be jointly held as a three-in-one Mega show at the Nangang Exhibition Center Hall 1 from April 12th to 15th.
According to the statistics compiled by the event organizer, there will be 830 exhibitors showcasing their solutions at AMPA 2023, totaling 2,200 booths, including international exhibitors coming from the US, UK, France, Japan, etc. The exhibition will encompass various themes, including fuel vehicles, EVs, and self-driving vehicles, with exhibits featuring the entire automobile ecosystem, comprising components, smart mobile solutions, software and hardware platforms, and after-sales services. TAIPEI AMPA 2023 will provide a platform to aid Taiwanese companies in accessing the international market.
In recent years, the global push towards achieving net zero carbon emissions has gained momentum. This has led to the European Union's Carbon Border Adjustment Mechanism (CBAM) being scheduled for testing in 2023 and set to launch officially in 2026. Additionally, relevant regulations and policies have been issued by Taiwan's Financial Supervisory Commission and Environmental Protection Administration, such as the "Green Finance Action Plan 3.0" and the "Climate Change Adaptation Act" in 2022 and 2023 respectively. As a result, the sustainable transformation has become imperative for Taiwanese companies.
To align with the trend, the upcoming exhibition is structured around five thematic areas, including "Cross-Industry", "Intelligence Connectivity", "The New Mobility Life", "Sustainability Practices", and "Innovation and Startups". TAIPEI AMPA has also organized forums and seminars to promote knowledge exchanges and critical discussions among industry leaders regarding these themes. Through these efforts, it is hoped that the ESG concept can be deeply rooted in the automotive industry through the exhibition.
The auto parts industry in Taiwan has a well-established reputation for its ability to meet the needs of customers from around the world with high-mix low-volume manufacturing services, dependable quality, and fast delivery, the industry is highly regarded among insiders.
In recent years, there has been an increase in consumer interest in classic cars and a trend toward extending the lifespan of existing vehicles. Additionally, the rise of electric vehicles has also led to a surge in demand for auto parts and accessories. As a result, Taiwan's auto parts manufacturers have experienced strong sales growth despite the pandemic. According to the Taiwan Transportation Vehicle Manufacturers Association, the total export value of Taiwan's automobile components reached a record high of TWD 230 billion in 2022. Leading companies in the industry believe that the automobile market will continue to recover in 2023, making AMPA 2023 an excellent opportunity for Taiwanese companies to collaborate with international buyers.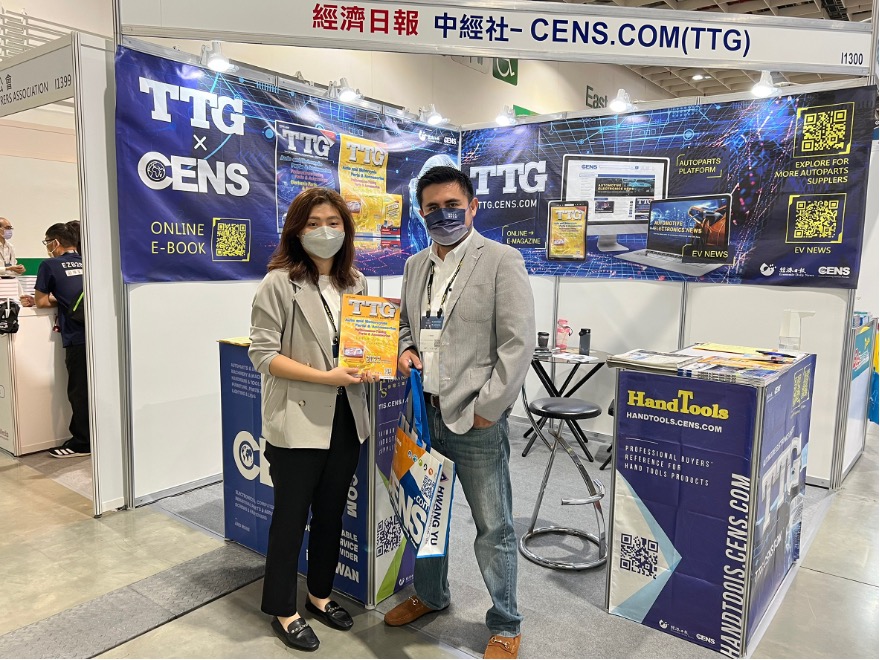 CENS' professional magazines published in 2022 AMPA are well-recognized by international buyers. (Photo courtesy of CENS)
Economic Daily News/CENS will also have booths at both AMPA (N1332) and E-Mobility (M1108) and publish professional magazines on-site, including the latest version of the "Taiwan Transportation Equipment Guide (TTG)", "Taiwan Hand Tools", and "Taiwan Industrial Suppliers (TIS)" to assist buyers to keep up with the fastest updates on the show and the industry trends.
Furthermore, CENS' staff provides real-time business matchmaking services and updates on the latest buyer procurement needs, which enables exhibitors to benefit more from the exhibitions. This provides an advantage in terms of business opportunities, allowing Taiwanese suppliers to secure the best matches ahead of their competitors.