October PMI sees slight rebound amid warnings of fastest contraction in future months: CIER
2022/11/04 | By EDN
Chung-Hua Institution Economic Research (CIER) released the latest manufacturing Purchasing Managers Index (PMI) for October earlier this week, showcasing a slight uptick in growth.
After seasonal adjustment, while the previous PMI contracted for four consecutive months, the index edged up by 0.5 percentage points to 45.4% for October as a brief respite. The future outlook looks to be less optimistic, however, as CIER noted the next six months could continue to drop by 3.5 percentage points to 24.8%, marking the fastest contraction rate since the index was first announced.
CIER director Chang Chuang-chang pointed out that the results of the manager's telephone survey clearly found that the peak season was not profitable, and the results of the 20th National Congress of the Communist Party of China did not give the market exciting news, either. It is apparent that the terminal end side of demand would not see a clear recovery.
Chang said the current situation saw suppliers adjusting inventories from the supply side and reducing capital expenditures. Yet, the end demand still needs and has yet to improve, causing the middle and lower channels of the industry to be under the pressure of capital disconnection and rising costs. Some electronics and machine tool manufacturers have begun reintroducing unpaid leave as less demand and orders trickled in.
Among the five components of PMI, new orders, production, labor employment contracted, and supplier delivery times have all decreased while inventories contracted as well. Among them, the new orders index, which is a leading indicator of economic trends, has been decreasing for seven consecutive months, but the pace of contraction has slowed down.
In addition, the manufacturing industry's outlook for the next six months has contracted for six consecutive months, and the index fell 3.5 percentage points to 24.8%, the quickest contraction since its creation. CIER Vice President Wang Jian-chuan said that although a slight rebound in new orders is a good sign, the index in the next six months is set to see its fastest contraction rate since its establishment and warned companies against holding optimistic expectations.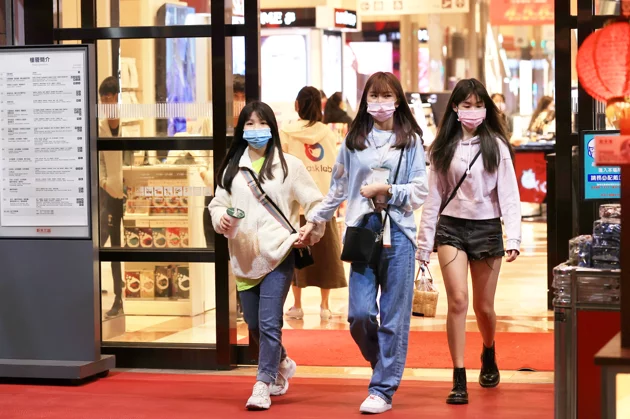 Photo credit: UDN File Photo