The rising COVID-19 cases in Taiwan have prompted technology companies to return to remote working or staggered shifts.

TSMC was among the first companies to return to staggered, remote, or off-site working, starting April 2. Taiwan's three biggest telecom companies have also resumed remote work.

Following the four-day Qingming Festival holidays, many technology companies have stepped up office working guidelines to reduce the spread after the holidays, including Vanguard International Semiconductor Corp, Macronix, Innolux, AU Optronics, and Inventec.

Seeing the number of cases continue to maintain over the 200 thresholds, computer company ASUS also announced on Wednesday that the company would reinstall remote working completely. The proactive measure from ASUS was reportedly based on a cluster outbreak earlier this year, where one of its subsidiary factories reported around 70 positive cases and likely led to a profit loss of NTD$100 million.

The latest surge of cases comes at an inopportune time when sectors are reporting renewed growth and a rise in demand in orders for Q1. Such as Sino-American Silicon Products and GlobalWafers both reported combined revenue of NTD$6.69 billion in March, marking a 9.0% monthly increase.

Semiconductor suppliers say that while uncertain factors such as the Ukraine-Russian war and continued chip shortages will maintain their impact on the economy, suppliers are still cautiously positive about this year's performance as there is increased demand for chips in emerging sectors.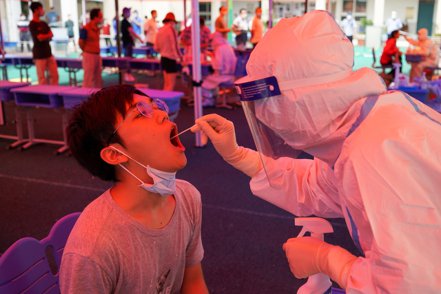 Photo credit: UDN file photo