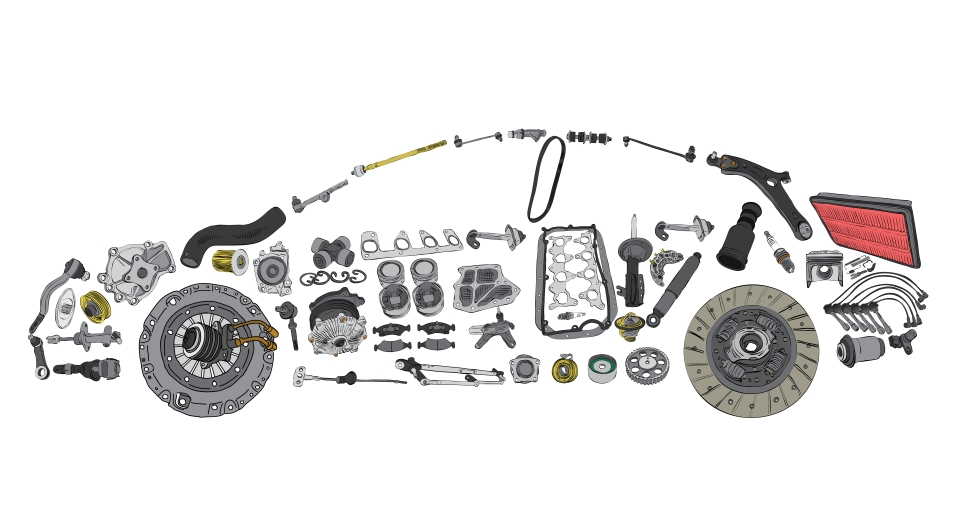 Editor's Notes:
As the past two years have shown, the overall discussion of climate change, policies, and improving technologies have spearheaded transformations in the automobile industry, namely by the increasing demand for electric vehicles (EV). In this year's April edition of the Taiwan Transportation Equipment Guide (TTG), we are formally introducing a section for automotive electronics, and more coverage for EV and related technologies. However, we have not forgotten our roots in the auto parts and aftermarket (AM) sector; we will continue to discuss how the changing times will impact both the auto parts and EV industries, and keep you, our dear readers, abreast of the latest news and trends.
Sales for lightweight ICE vehicles and electric vehicles had rebounded since the COVID-19 pandemic swept the world in 2020, despite the semiconductor shortages, supply chain congestions, and closed economies resulting in general disruptions to the industry. According to GlobalData, estimates show that the global light vehicle market for last year will total 79.9 million units, just 5.5% ahead of 2020's 75.7 million units, citing chip shortages and supply disruptions as the main factor that contributed to the unmet, underlying market demand. However, figures in 2021 and that forecasted ahead for 2022 show it would be difficult for the market to exceed pre-pandemic levels. For context, the global light vehicle market surpassed 90 million units between 2016 to 2018, while slowing slightly in 2019.
The automotive sector is not a stranger to a market geared towards stronger demand oversupply, however, the chip shortages have put automakers into a tight spot. Since Tesla commercialized EV models, global brands had moved slowly to electrify their car fleets, however, with them ramping up the pace and production for EVs in recent years, this would mean decreasing support for ICE cars, and supply shortages have made repairs for on-road vehicles much more difficult as well. Over the years, Tier 1 car brands have looked to Taiwan's OEM manufacturers to supplement production and would continue to do so as ICE models are gradually phased out from original factory production. This trend will directly lend to Taiwan's AM capacity, which is the focus of Taiwanese manufacturers.
North America is still Taiwan's biggest destination for AM parts, followed by Europe, as car ownership and foreign vehicle exports have steadily risen. While there are domestic AM suppliers based in Europe, Market Prospects pointed out that they lack the ability to quickly develop new molds like their Taiwanese counterparts. Aside from North America and Europe, AM suppliers have much to gain in growing economies, such as China, where car ownership rates have exploded as well.
Also, notably, Taiwanese AM suppliers are often known for their elasticity and flexibility, having built up decades of experience in quickly designing molds through a high-mix, low volume capacity. With EV trending widely in global markets and governments directing more investment into EV infrastructure, prompted by zero-emission pledges, these suppliers are responding to market demands. Coupled with Taiwan's role in the ICT industry and as the hub of semiconductor chips, and geographical proximity to China, one of the world's fastest-growing markets for EVs, Taiwanese AM suppliers looking to make a major stake in the emerging sector and should leverage its capability to do so.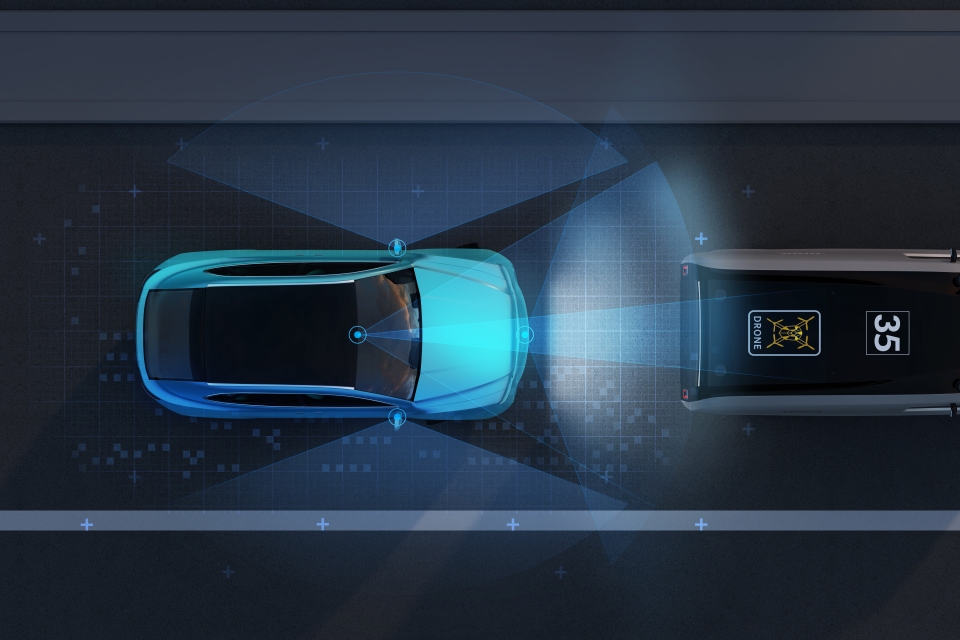 Taiwan has great potential to make a strong stake in the EV market with its ICT capabilities.
Taiwan's CPTPP Bid
As an export-oriented economy, Taiwan's overall outlook is closely tied to regional and global affairs. Therefore, it should not be a surprise that Taiwan submitted a bid to join the Comprehensive and Progressive Agreement for Trans-Pacific Partnership (CPTPP) in September. The free trade agreement already has the membership of Australia, Brunei, Canada, Chile, Japan, Malaysia, Mexico, Peru, New Zealand, Singapore, and Vietnam, which were signed in March 2018.
Close rivals of Taiwan's market shares across different industries are also seeking to join the trade bloc, including China and South Korea, which was reported by Yonhap News Agency that the country is planning to submit its application in April. CPTPP generates a total gross domestic product (GDP) of USD$10.6 trillion and makes up 13.3% of the world's GDP, making it a lucrative opportunity to tap into emerging markets in this FTA. Other applicants include the U.K and Ecuador.
Joining the trade bloc is not without its challenges, which is typical for Taiwan's status in global affairs, and not without its disadvantages, especially for certain industries, therefore it begs the question of how would Taiwan's automotive and auto parts sectors fare in the CPTPP bloc?
PwC, in an article published in the EETimes Taiwan, reported that Taiwan's domestic vehicle market would see the biggest impact from joining the trade bloc. In the past two decades since Taiwan joined the World Trade Organization, tariffs imposed on imported cars had fallen from as high as 60% rates to only 17%, leading to imports making up a significant portion of the market share; in 2002, only 13.5% made up of Taiwan's market share, but in 2020, imported cars made up 48.4%. However, PwC noted that Taiwan's vehicle market would be able to tap into the developing markets in the CPTPP, as the FTA would remove tariffs and trade barriers on both sides of the coin.
For the export-focused auto parts and AM sector, Taiwan's suppliers are expected to perform well should the bid passes. According to Taiwan Transportation Vehicle Manufacturers' Association (TTVMA), Taiwan's export value of auto parts totaled NTD$192.72 billion, with CPTPP-destination countries making up 13.7%; Japan was the top destination for Taiwanese exports, followed by Mexico, Australia, Canada, Malaysia, and Vietnam. On the other hand, Taiwan's auto parts import value totaled NTD$99.54 billion. CPTPP members made up 27.6% of imports into Taiwan, with Japan at the top of the list, making up 25.3%. As many Taiwanese automakers have existing partnerships with Japanese auto brands, joining the CPTPP would help lower costs of overall imported vehicle prices thanks to removing the tariffs imposed on Japanese auto parts, and improve export performance in the same vein.
The traditional auto parts supply chain, however, relies on the traditional model of"just-in-time"(JIT) production. The JIT model was sufficient for the industry in pre-pandemic times, though restrictions, factory closures, and port congestion had led to backed-up supply chains, with many companies in Taiwan reporting that despite the influx of orders coming in, shipments have been difficult to digest due to congestion. Similar to what market analysts have predicted last year, companies are attempting to mitigate the risks of having a supply chain spread out between countries, by localizing production or narrowing down the scope into a specific region. As such, trade barriers like tariffs are expected to have a lesser impact in the new trading environment.
Taiwan Aims for Tier 1 Market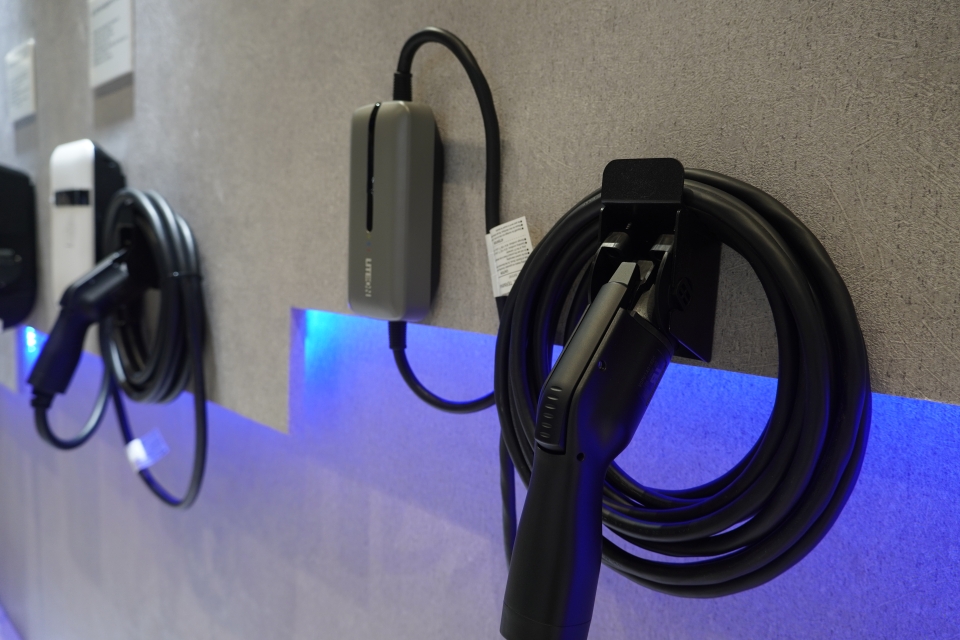 Taiwanese suppliers showcase electric vehicle charging solutions at the 2035 E-Mobility Taiwan show in 2021.
Contrary to Taiwan's traditional auto parts sector, which still saw a majority of its business in the aftermarket industry, the Taiwan External Trade Development Council (TAITRA) is seeking to elevate Taiwan to be able to produce Tier 1-quality EV suppliers. Among the five initiatives that TAITRA aims to pursue in 2022, is promoting the 2035 E-Mobility Taiwan as a global go-to platform to make connections in the EV ecosystem. In a similar vein to how the island became a major hub for ICT and semiconductor production, the idea is to turn Taiwan into the world's supplier of EV-related products.
Due to Taiwan's high population density, electric scooters were the focus in the automotive and transportation sectors' bid for electrification. Infrastructure for charging EVs and improving mile range in the past years have helped popularize EV ownership in Taiwan; seldom one could see Tesla's on the road a few years ago, and now, they can be commonplace in some of the island's biggest cities. With significant industry movements like Foxconn creating the MIH EV Open Platform and the Foxtron brand in collaboration with Taiwan's Yulon Motor, rolling out EV prototypes last year, the great strides to push innovation in this emerging market are here to stay.
According to the government's statistics on EV, or more broadly, new energy-powered vehicle ownership in Taiwan, just last year, the island saw a 42.4% YoY increase, marking sales of 68,000 units. Among that figure, HEVs made up 58,000 units. EV ownership figures are expected to continue their fast, upward growth this year as well.