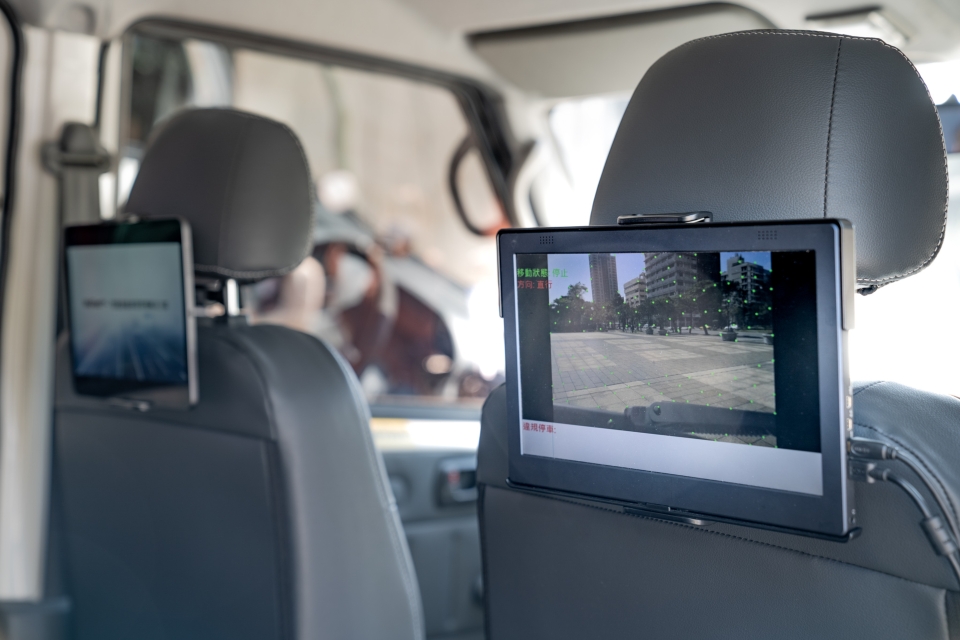 Photo courtesy of OmniEyes
The COVID-19 pandemic has accelerated the industries' timeline for implementing digital transformation. However, the how's and what's of applying new technologies and improving the added value to existing products and services can be daunting.
Three professors from the National Taiwan University College of Electrical Engineering and Computer Science founded the startup company "OmniEyes," basing their core technology on automated AI image detection and analysis and machine learning capabilities to monitor street view footage from dashcams. The technology allows for on-time analysis and street view detection, advancing imaging data, and traffic.
In essence, the three core technologies that OmniEyes is developing the basis for their services are lightweight edge AI, software-defining sensing, and semi-HD positioning.
Having accumulated over a decade of experience in their respective fields, OmniEyes CEO and Cofounder Chun-Ting Chou remarked that coming out to found a startup is an advantage with their academic background. Such a company would have a more robust and forward-thinking R&D capability, Chou said.
OmniEyes began as a project under an initiative Ministry of Science and Technology in 2018. Its promising results propelled the team to seek out investors and found the company "OmniEyes." Two years have passed since its inception, OmniEyes now has two mature services built on its core technologies of AI automated imaging detection and machine learning-- MyFleet and their newly released B2B and B2C product called "OmniGuard."
In recent years, the emergence of competitors like UBER and Food Panda, and changing consumer behavior, such as the "stay-at-home economy," have traditional industries such as taxi services and logistics on edge. Take one of OmniEyes' clients, for example, Taiwan Pelican Express, which employed MyFleet on its vehicle fleet. With the AI imaging capabilities fitted inside the dashcam on the delivery trucks, the equipment would capture the delivery drivers' footage, and MyFleet software would extract the data from the video to determine situations, such as whether the drivers have been driving dangerously or other applications.
MyFleet can serve as a consulting basis, Chou said, as vehicle fleets can use the footage to counsel the drivers when dangerous driving occurs. On the other hand, the software offers more precise, accurate fleet management, helping pinpoint potential or existing traffic issues to improve or maintain a company's brand image.
Other applications of the data derived from MyFleet can benefit the drivers as well. Chou said most workers seeking jobs could outline their working experiences on a resume. However, for logistics companies, hiring a new driver could be a gamble, as they do not have an objective assessment of a potential driver's abilities. Through MyFleet's data, Chou said drivers could create their own drivers' resume.
Double Shield Protection
OmniEyes' latest offering released this year is the OmniGuard for B2C and B2B clients, which brings driving assurance capabilities on par with top brands' ADAS system to the table through an APP for compatible smartphones or dashcams. The biggest feature that makes OmniGuard stand out is its "double-shield armor protection," which includes an "outer shield" and "inner shield" protection.
Originally, OmniEyes' existing products and services were geared towards the business and commercial type of client, Chou said, including fleet management. This initial version only had outer shield functions, consisting of expanding protection of the driver to the surroundings and infrastructure around the driving vehicle and support of event-recording and cloud video retrieval. Functions consist of real-time warning of running a red light, wrong-way driving, and rolling stop.
Upon client suggestions, OmniEyes added the inner shield functions, consisting of real-time warnings of road-raging behavior (cutting off other drivers in traffic, tailgating, and headlight flashing from behind) and conventional ADAS functions, such as front-collision-warning (FCW), land departure warning (LDW), pedestrian crossing detection and more. Inner shield functions lean towards conventional ADAS functions and vehicle-to-vehicle protections.
The existing ADAS uses cameras to detect surrounding cars and their relative movement/speed/position. By doing so, collision-avoidance like ADAS functions can be achieved without using vehicle-to-vehicle (V2V) communication, which is not widely available due to the almost-impossible task of upgrading hardware for all of the cars on the road. Using a similar idea but pushing the limits, OmniEyes still uses cameras, however the camera detects and identifies the surrounding infrastructure, such as incoming traffic lights and its countdown. Such technology can realize proactive warnings without the need for vehicles to talk to traffic infrastructure, which would require the so-called vehicle-to-infrastructure (V2I) communication. Essentially, the interaction between cars and traffic lights is mimicked through imaging AI software without both explicitly talking to each other through network communication means.
Easing the Digital Transition
Traditional industries looking to implement digital transition in their business models have an uphill battle ahead. Chou pointed out that costs are among the top concerns, as the equipment suitable for newer technologies can be expensive for companies that need to overhaul their operations. However, more precise management and warding off future competitors with better technology are both attractive factors that can persuade clients quickly enough.
One of the contributing elements that make OmniEyes' job easier is that Taiwan is known for its hardware prowess. They are currently working with several hardware suppliers to test and certify software compatibilities to fulfill clients' needs for smooth hardware and software integration.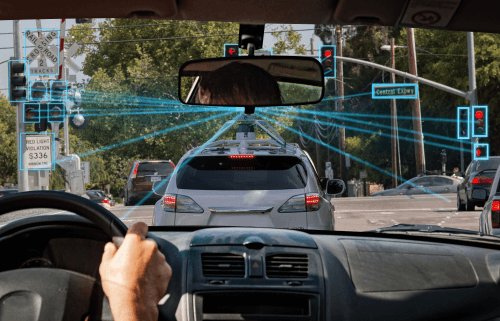 OmniGuard is OmniEyes' latest B2B and B2C product. (Photo courtesy of OmniEyes)