Taiwan External Trade Development Council (TAITRA) Chairman James C. F. Huang expressed optimism regarding resuming business operations in 2021 due to the COVID-19 vaccine rollout.

In terms of TAITRA's main area of expertise in trade fairs, Huang said hybrid shows would become the norm, emphasizing digital transformation is still a crucial trend to invest in during the post-pandemic era. TAITRA is slated to commence operations for its "innovation operations center" this March, which will assist digital transformation among Taiwan's small-and-medium enterprises (SMEs). Other services include assessment tests for SMEs to gauge their digital capabilities. The digital transformation prompted by the pandemic could also open up business possibilities for Taiwan's companies, Huang said.

TAITRA's latest pivot to increased digitalization of its services would serve as a clear indicator of the importance of harnessing data and maintaining an agile operation.

TAITRA and relevant industry associations postponed globally-renowned shows such as Taipei Cycle, TaiSPO, and TIMTOS, considering the hospital cluster situation last month and the easing global pandemic. As the general consensus on the pandemic expects to see the situation ease up in the following months, TAITRA's trade shows in April are slated to go ahead.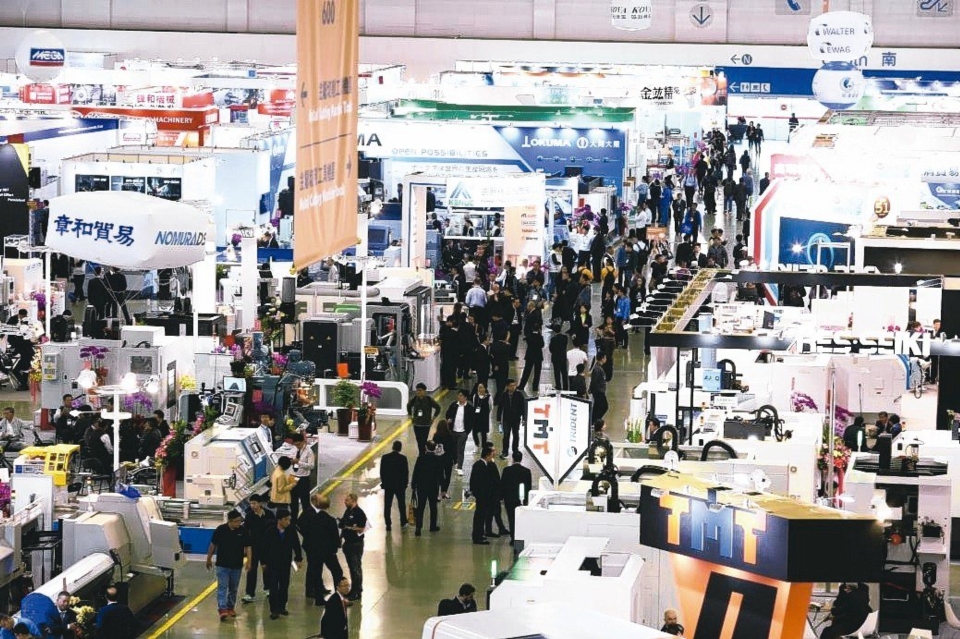 TIMTOS trade fair in 2019. (Photo courtesy of Taiwan Association of Machinery Industry)