LCD Industry Bullish for Next Year Due to Pandemic: Innolux
2020/10/22 | By CENS
The panel display industry is seeing a strong demand growth, as Korean firms have backed out of the production chain, LCD panel maker Innolux Corporation Chairman Jim Hung said, stating expectations that profitable sales will continue into the year-end, or even 2021.
The robust performance is primarily due to the pandemic and increased need for electronic devices, such as notebook computers, tablets, and TVs. leading to firms unable to handle the increased demand. Hung, speaking at the OPTO Taiwan show, added that this growth shouldn't be a one-time instance and expects the development to last the entire 2021. Hung's insight is similar to AU Optronics' (AUO) Chairman and CEO Paul SL Peng's optimistic revision of its sales for this year's growth last month.
The remarks come before the two panel display giants release their earnings for Q3 next Thursday. AUO is slated to host a teleconference to discuss this quarter's expectations and market forecasts. With panel display prices rising, the two giants expect to see Q3 rise out of the red.
Discussing the industry performance last month at a CSR summit, Peng said he expects the industry boom to last into next year's Q1. If there were fluctuations with profits then, Peng suggested shortened workdays due to extended holidays as the main reason.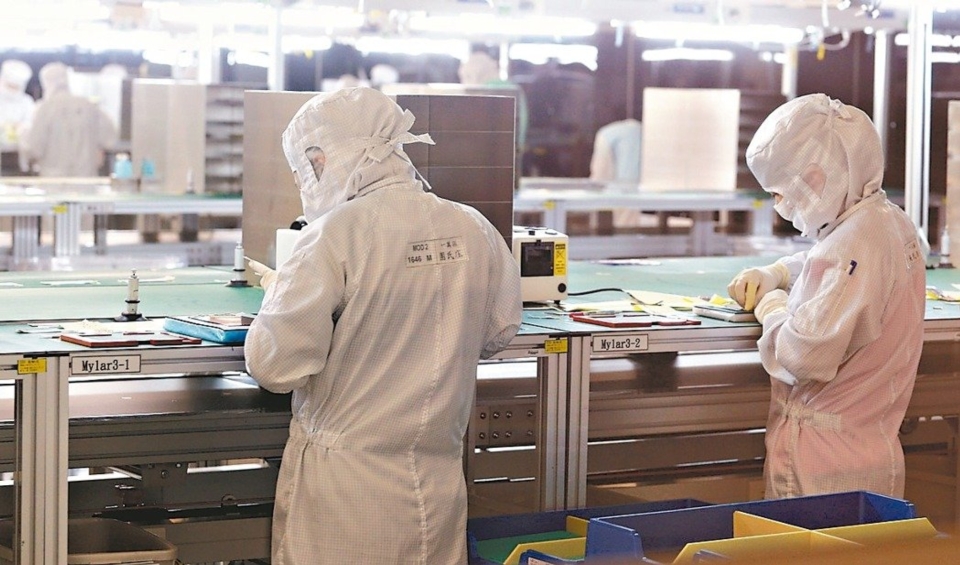 Innolux`s assembly factory in the Southern Taiwan Science Park. (UDN File Photo)