Taiwan Aims for Bigger Role in Manufacturing
2020/05/25 | By CENS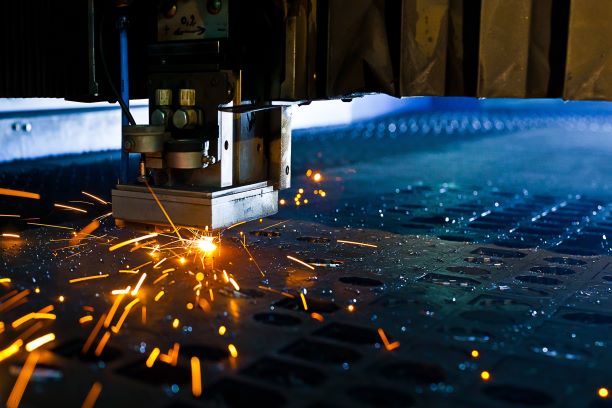 Taiwan Aims for Bigger Role in Manufacturing (Photo courtesy of CENS)
"Taiwan will utilize domestic demand, particularly demand from the public sector and national security needs, as the fuel for our industrial development," The president Tsai Ing-wen said.The president added that Taiwan would aim to create a strategic materials manufacturing industry with vital industrial chains onshore to ensure self-sufficiency in producing medical and daily supplies, energy and food. The government would also help this industry expand globally.
W.H.O announced the pandemic epidemic (Pandemic) on March 11. After China, the epidemic shifted to Europe and the United States. By far, the United States, Brazil, and Russia have become the countries with the largest number of diagnoses in the world. As the United States and Europe are important global consumer markets, the research and development agencies of various countries have revised down the global economic growth figures, which has also affected Taiwan's industrial layout.
The manufacturing base of Taiwan's semiconductor industry is almost all in Taiwan, with few problems of material cuts and lack of work. However, the epidemic spread to the United States, accounting for nearly 40% of our semiconductor customers, and terminal demand may decline. Industry Economics and Knowledge Consulting, estimates that if the epidemic in Europe and the United States can be controlled in the second quarter, the growth rate of Taiwan's semiconductor industry in 2020 can stand 5%.
IEK Consulting of the Industrial Technology Research Institute recommends that during the epidemic, the industry should establish contingency countermeasures in response to market changes, strengthen supply chain risk management, and reduce the risk of shortages. In the long run, it can strengthen the global customer layout, reduce risks, and strengthen key technology R & D energy.
The outbreak of the European and American epidemic in March, closed borders and various personnel access restrictions greatly reduced the demand for electronic terminal products. As affected by the epidemic, the need for remote work and teaching has increased significantly, and online consumption has replaced physical consumption, which has also driven strong demand for laptops, tablets, and data centers. Gartner updated its forecast in April. In 2020, there are still 2.6% of servers except servers. In addition to growth, the growth rate of other terminal electronic products is negative.
International market research agency IHS Market continued to revise the global economic growth rate to negative 3% in April, with Taiwan, the United States, South Korea, Europe and Japan all having negative values. The impact of the epidemic on global production and consumption has gradually emerged, and this year the global economy may show a significant stagnation.
Taiwanese plants still maintain a growing industry in the US market, with only semiconductors and construction materials.Taiwanese manufacturers have the greatest impact on the European market, with automotive components, Netcom, and LED industriesThe concentration of automotive components, Netcom industry and LED in the European market exceeds 20%, so changes in European market trends have a greater impact on these three industries.