Mini LED on the Rise
2020/05/12 | By CENS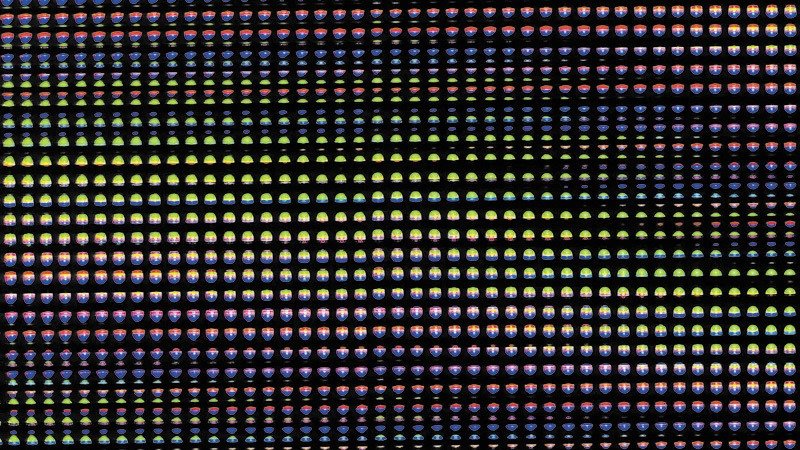 Currentlt, Mini LED on the Rise
Due to the impact of New Coronary Pneumonia, most of the technology industry trends that everyone was optimistic about at the beginning of this year probably showed signs of delay, but this year 's development of Mini LED not only has not been delayed, but the development has become more and more hot, mainly due to Apple 's vigorous introduction of Mini LED in NB and tablet products .
Apple is currently developing six new products using Mini LED screens, namely 12.9-inch iPad Pro, 27-inch iMac Pro, 14.1-inch MacBook Pro, 16-inch MacBook Pro, 10.2-inch iPad and 7.9-inch iPad mini.
We believe that Apple's vigorous introduction of Mini LED is mainly due to the fact that most high-end notebooks currently use OLED panels. Apple has been pinned by Samsung on mobile phone panels, and if it needs to be differentiated from the specifications of high-end pen level boards on the market , The implementation of Mini LED is a good way.
Compared with OLED, Mini LED has a long life, high contrast, wide color gamut, high resolution and does not have the problem of branding like OLED. It can be used with a flexible substrate to achieve a high-curved backlight. Local dimming allows the panel to have a finer HDR partition makes the black and white contrast deeper.
In addition, the Mini LED backlight technology and the traditional LED backlight technology are only inferior to the use of more Mini LED chips and Size, so for Taiwan manufacturers, only need to reinvest some equipment, such as parts transfer, testing equipment, and redesign Just drive the IC and select the substrate.
According to estimates by the research institute, Mini LED will enter a rapid development in 2020, and the penetration rate will reach 5% and 10% in 2020 and 2021 respectively. It is estimated that the output value of Mini LED will reach 686 million US dollars by 2022.
In terms of terminal product applications, from the second half of 2019 to 2020, terminal applications are mainly high-end products, including e-sports NB, e-sports PCs, special-purpose screens, and high-end TVs.
According to our estimates, assuming a global Mini LED penetration rate of 5%, about 14.57 million 2-inch wafers are required, which is about 7.6% of the global supply of 190 million LED wafers in 2019. Considering future TV backlights and mobile phones With the increase in the penetration rate of backlights and automotive display screens, the demand for LED chips is more elastic.
Judging from the nearly ten million pieces of production capacity of the leading crystal power plant in Taiwan, if the penetration rate of Mini LED continues to rise, Mini LED will cause a major change in the profit structure of the Taiwan plant. Investors can pay attention to the beneficiaries of related industries such as Jingdian (2448), Ronda and Huite.
If the development logic of the industry follows the trend of Mini LED after Apple's vigorous promotion, other brands will definitely follow up, and not only limited to NB and tablet, TV, mobile phone, car and other products penetration rate will also have the opportunity Before the technology of Sanan Optoelectronics in China is in place in a short period of time, the Taiwan LED fab and surrounding equipment manufacturers are expected to become industry leaders and become the biggest beneficiaries.