Londa's LED Increased with More Automotive Lighting Market
2020/01/16 | By
In 2018, European and American international car manufacturers have automatically turned on the daytime running light function in new-style cars to reduce the accident rate. However, the trend of LED lights has become a major trend. In addition, active steering in advanced driver assistance systems (ADAS) Both headlights (AFS) and auto-adjustable headlight systems (ADB) have introduced LEDs one after another, so they also drive the penetration of LED lights in vehicles.
According to Lin Zhengxian, an industry analyst of the Optoelectronics Association, the strongest growth force in 2020 is the headlights, fog lights and brake lights of the aftermarket (AM). Lin Zhengxian further believes that under the unified specifications of product dimensions, connectors and traditional light sources, the lamp maintenance market will drive users' willingness to replace LED headlights. According to foreign media estimates, the global automotive LED output value will be 7 billion U.S. dollars in 2020, with a compound annual growth rate of 18% from 2019 to 2023. This is also the main reason why Taiwan LED manufacturers have actively entered the automotive market in recent years.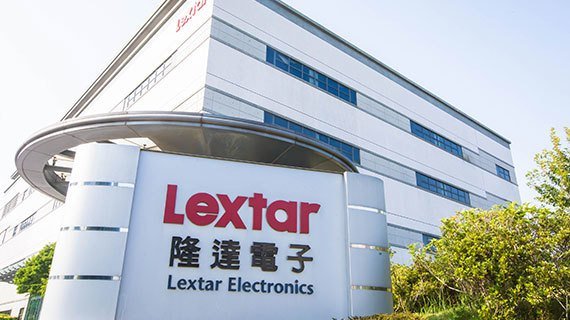 Photo courtesy of Londa
Longda Electronics has also made significant R & D achievements in the automotive LED front-loading market layout in recent years. Last year, it exposed 240 LED matrix light source module products for the first time at the Shanghai International Auto Light Show, and matched with optical lens lamps and CCD lenses. Detects oncoming vehicles and dynamically adjusts the headlight irradiation area to become the light source of the ADB (Adaptive Driving Beam) intelligent headlight system. I-Mini RGB LED modules are introduced in Mini LED automotive products for dashboard displays and rear lights. Lin Zhengxian pointed out that Longda is actively planning the front-loading market, and has strategic alliances with Cree in the United States. It has launched various integrated optoelectronic modules, and has passed the certification of mainland car manufacturers. Last year, it also cooperated with Taiwan-based auto light manufacturers to provide picture lights and tail lights. Lin Zhengxian said that Ronda's total revenue in 2019 was NT $ 9 billion, although it was 18% lower than last year's revenue, but the automotive LED's overall business operating proportion increased by 2% last year, and its revenue was about NT $ 300 million.