HK Int'l Spring Lighting Fair Takes Smart, Eco-Friendly Trends to New Heights
2019/05/07 | By CENS
The 11th Hong Kong International Spring Lighting Fair, hosted by the Hong Kong Trade Development Council, was held at the Hong Kong Convention and Exhibition Centre from April 6 to 9.
This year's Spring Light Show attracted more than 1,430 exhibitors from 9 countries and regions to provide a convenient procurement platform for exhibitors and buyers, attracting approximately 21,000 buyers from 124 countries and regions to visit and purchase. These exhibitors include well-known brands such as MLS and WELLMAX. Some manufacturers participated in this exhibition for the first time, such as Musashi Co., Limited.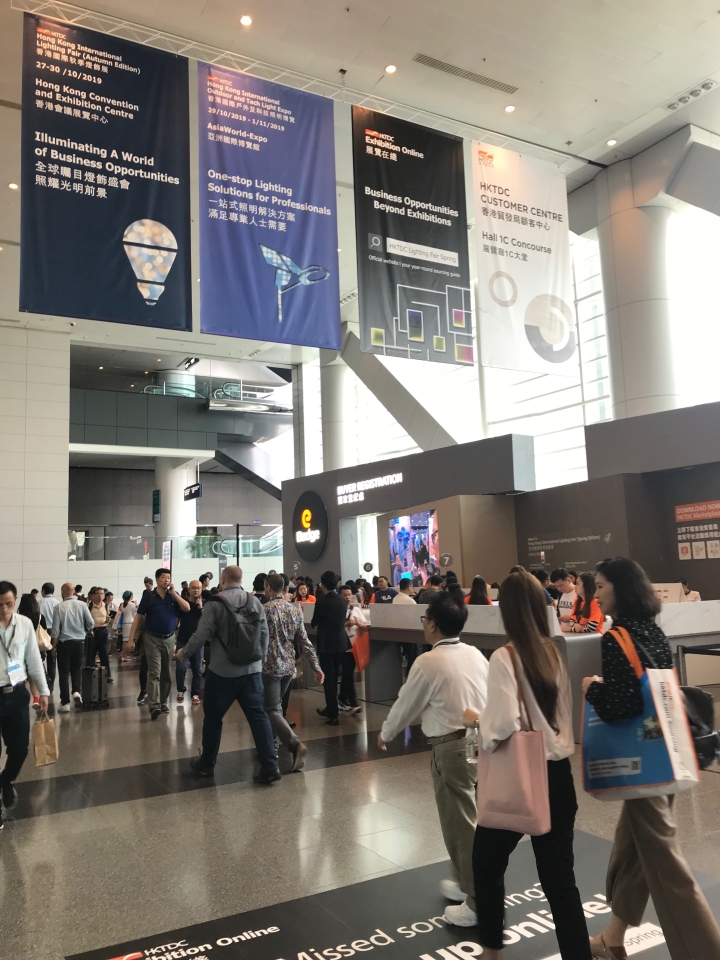 2019 Hong Kong Lighting Fair(Spring Eidition)smart lighting prospects look good IoT and artificial intelligence into focus,attracts approximately 21,000 buyers.
Among the newest additions to this year's show is the Innobuild Pavilion, catering to the concepts of smart home and eco-friendly architecture. This themed pavilion showcases groundbreaking building techniques and tools, as well as smart and green building materials. The application of these technologies and materials combines smart lighting for home and business, as well as the development of smart homes.
At the exhibition, many manufacturers were actively engaged in the expansion and discussion of the LED lighting industry, specifically in technology like IoT, AI, wireless networking and current smart city development trends. Taking advantage of the platform, these exhibitors showcased their own smart lighting products and solutions, in the fierce market of LED lighting competition, as well as searching for potential business opportunities. These vendors include Tuya, BroadLink, Jingxun, Fonda Tech and more.
LED+Controls system and Bluetooth technology (Mesh) development of smart lighting were one of the highlights at the show. The development of IoT, AI and wireless Bluetooth transmission technology promotes the rapid implementation of indoor smart lighting scene applications. Many software platform application vendors offered smart lighting solutions and customized products from lighting manufacturers.
For example, Tuya provides an IoT OS platform that offers intelligent functions for high-quality LED lighting products; BroadLink debuted at the Spring Light Show to showcase their latest patented Fastcon technology, which is known to greatly increase connection speed and stability. The Fastcon technology allows each bulb can to function as the main body while synchronizing multiple light bulbs, each of which can be independently controlled by APP operation. Jingxun and Tmall Genie AI Alliance also showcased smart home solutions.
In recent years, many cities around the world has set off a new wave of smart city construction. The smart city is no longer a concept and has entered the actual, implementation stage. Many companies have benefited from this latest trend; for example, exhibitor Dimon is a green technology and lighting design company with its own research centers based in Hong Kong, Shenzhen and the UK. The company has completed a number of large-scale public projects for smart lighting in Europe, Hong Kong, Macau and North America.