Latest Bluetooth Tech Updates Geared for Smart Lighting, Cities and Wireless Devices
2019/05/07 | By CENS
Founded in 1998, Bluetooth Special Interest Group (SIG) is a non-profit trade association that oversees Bluetooth® technology. As it supports more than 34,000 member companies, the Bluetooth SIG promotes collaboration among its members to create new and enhanced specifications, extend technology, drive global interoperability through world-class product certification programs, and develop brands through increased awareness.
In consideration of adapting to the latest technology trends, recent Bluetooth® updates will include the latest implementations for smart homes, smart buildings and smart cities, as well as the latest developments in wireless audio and connected devices.
"The development of the newest Bluetooth 5.0 technology has brought together outstanding technical talents from China and other regions, and always provides a new, forward-looking perspective on Bluetooth's current and future scalable, reliable and secure solutions," said Asia Pacific Developer Relations Manager Kia Ren. In particular, this year's developers in emerging markets will provide industry-leading technologies such as connected lighting, smart homes and smart buildings.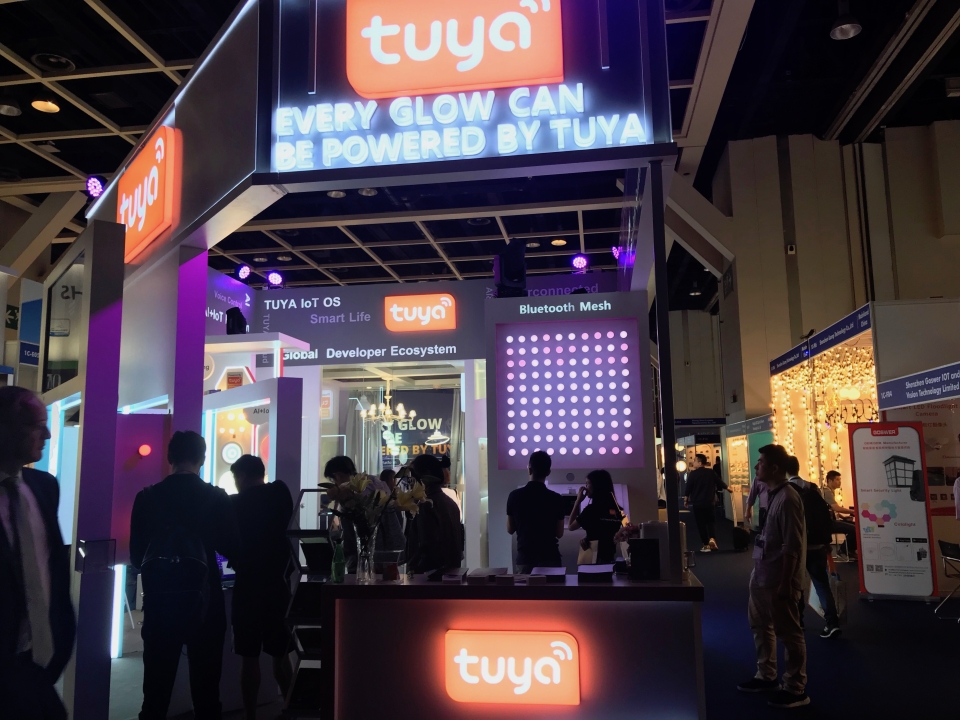 Hong Kong Lighting Fair(Spring Eidition) Exhibitor TUYA showcases the latest application of Bluetooth mesh.
With nearly 4 billion shipments per year, Bluetooth® technology is the global standard for simple, secure wireless connectivity. Since its inception in 1998, the Bluetooth community has continued to expand Bluetooth capabilities - driving innovation, creating new markets, and redefining global communications. Today, Bluetooth is the choice wireless technology for developers in many solution areas, including audio streaming, data transmission, location services, and large device networks.
Launched in July 2017, Bluetooth mesh can deploy large-scale device network solutions such as solutions for control, monitoring and automation systems. Bluetooth mesh technology was developed from the beginnings to meet the stringent reliability, security and performance requirements of the industrial and commercial markets.
In response to the popularity of Bluetooth mesh networks in smart home solutions, Bluetooth SIG recently announced the formation of a new smart home group. This is done in response to more market leaders deciding to adopt Bluetooth mesh network as a strategic communication protocol for smart home solutions.
Bluetooth SIG considers the Bluetooth mesh as one of the most suitable IoT protocols for smart homes and buildings. It offers flexible deployment of smart device networks with scalability and low latency to deliver a better user experience for rich, smart living scenarios.
"From traditional one-to-one to many-to-many device communication, the Bluetooth network saw revolutionized aspects ranging from expanding its capabilities to smart lighting, smart homes, smart buildings to smart cities. The possibilities of Bluetooth networks are considered limitless. With the popularity of voice-assisted devices and AIOT everywhere, Bluetooth SIG will continue to invest in Bluetooth network technology development to meet the rapidly growing demand for advanced connectivity and true smart home experiences," said Kia Ren, Asia Pacific Developer Relations Manager.