Jin Tai Chang Co., Ltd.
Spark-plug Cleaners, Plastic Riveters, Nut Riveters (Aluminum-nut Riveters), Ferrous Nuts, Blind Rivet Nuts, Windshield Molding Cutters, A/C Coolant Tool Kits

2019/03/13 | By CENS | JIN TAI CHANG CO., LTD.
Based in manufacturing hub Dali, Taichung, Jin Tai Chang Co., Ltd. has over 30 years of experience in manufacturing metallic tools and parts under their belt. They supply varied hand tools, rivet machines, pneumatic tools and metal parts. To maintain consistent, high quality and efficient production, Jin Tai Chang also imported multiple Japanese multi-tasking lathes, CNC turret and Swiss lathe as additions to their production fleet.
In recent years, Jin Tai Chang has been pursuing further development of rivet machines using mature technology and taking client needs into consideration, as well acquiring multiple patents. Equipped with modern factories, production equipment and qualified technicians with on-time delivery, Jin Tai Chang aims to deliver top quality and production for customers.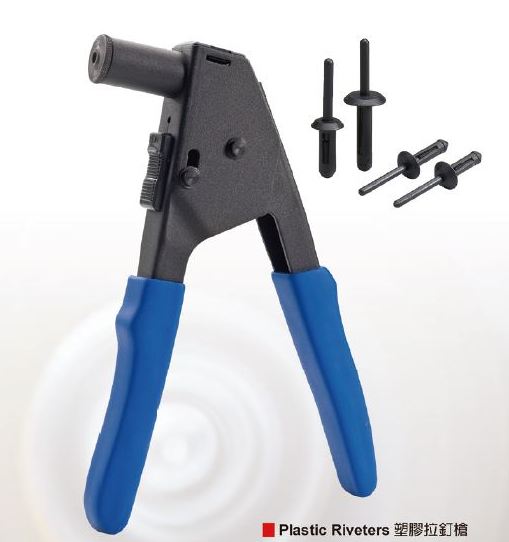 JIN TAI CHANG CO., LTD.
No.1, Ln. 30, Tucheng Rd., Dali Dist., Taichung City 412, Taiwan
Tel: 886-4-2496-5688
Fax: 886-4-2496-9950
Email: b.tools@msa.hinet.net
Website: www.sb-tools.com.tw