Quality Engine Maker Tedsco Markets for Global Reach
2018/12/04 | By | TEDSCO INC.
Tedsco Inc.is a reliable manufacturer and exporter of automotive products, aiming to serve customers all around the world with top quality engine parts for Japanese, European, American markets with all kind of heavy-duty applications.
Much of their hard work is based on over 20 years-experience and knowledge in the aftermarket. For example, in 2016, Tedsco was named as one of the top four manufacturers' representative of main auto part manufacturers in Taiwan. The firm has expressed pride in being able to provide the best warranties with quality in the industry. Also, Tedsco high quality auto parts are manufactured to ensure durability and reliability, and are fit to face the increasingly, competitive industry.
Tedsco also have our own private brand called "FMX & FMDiesel," founded in order to offer products that combine quality with competitive pricing.
Clients that are interested in any items not shown in their catalogue can send inquires or samples to Tedsco for evaluation: Please visit www.tedscoinc.com or contact them via e-mail at tedsco.twn@msa.hinet.net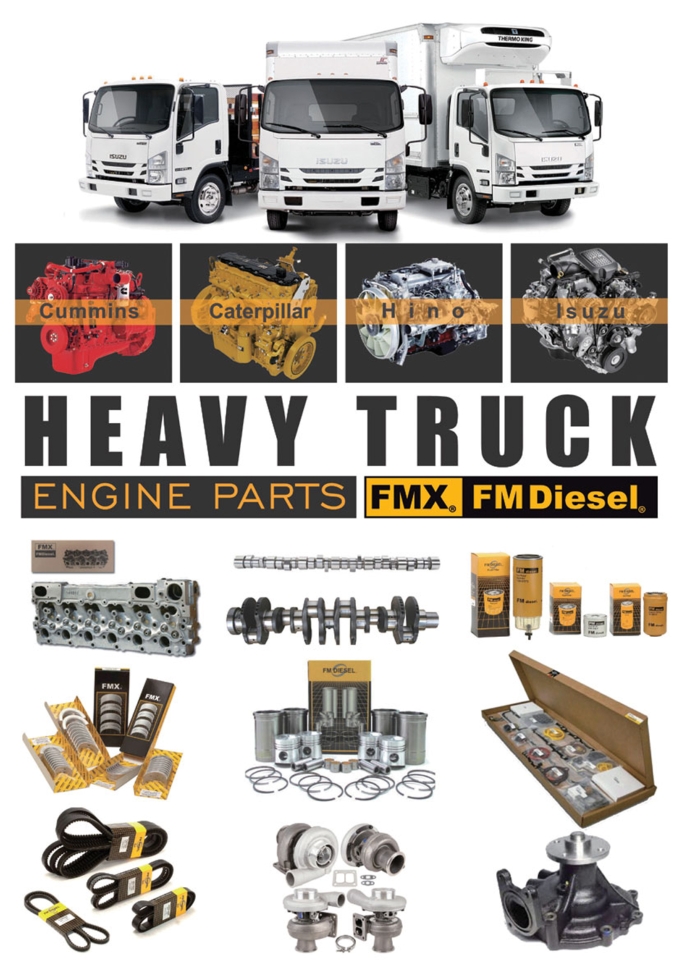 Tedsco Inc. offers professionally-made, top quality engine parts for heavy trucks. (photo courtesy of Tedsco Inc.)