Special Rivets Corp. Offers the Best with Strong R&D, Automated Production
2018/10/30 | By CENS | SPECIAL RIVETS CORP.
Special Rivets Corp. (SRC) is a globally-renowned maker of blind rivets and blind rivet tools, maintaining a monthly production of over 500 million pieces of various blind rivets and blind rivet nuts, as well as over 200,000 pieces of diverse manual blind rivet machines, manual rivet nut hand tools air hydraulic machines and riveters. These products are shipped to more than 600 customers in over 150 countries around the world. Customers include primary global fastener channels, popular hardware chain stores and blind rivets companies.
Headquartered in Taichung, central Taiwan, the company currently operates modern factories with a combined space of 54,000㎡ in Shanghai and Zhejiang, China, adopting machinery equipment sourced from Italy and Taiwan. SRC has also outperformed peers by employing two sets of computerized, automatic logistics systems that can store up to 50,000 warehouse spaces, and offering professional services to help customers upgrade their competitiveness.
Founded over 30 years ago, SRC maintains a professional R&D team and boasts abundant sales experiences. Company president Chang Yi-tsai has a strong and sensitive market sense, and in his capacity as the current chairman of the Taiwan Fasteners Trade Association (TFTA) he has been actively assisting the Taiwan screw industry in exploring overseas markets and building wider customer bases.
Chang said after experiencing sales instability during the 2016 global economic slump, Taiwan's screw industry managed to score record-high exports in 2017, reaching 1.596 million tons in export volume and at least US$4.3 billion in export value. Along with the constant global technological advancements, the entire industry has entered the era of big data and Internet of Things (IoT). Industry players will have to face challenges and changes coming faster than ever. Chang believes that despite the screw industry widely deemed a traditional industry, many screw makers have been keen to invest in new equipment, talent training, product R&D and overhaul of technology, allowing the industry to become a highly-automated one.
Chang stressed that it is the best opportunity now for companies to change their mindsets from valuing low-cost operation and manufacturing general specs of products to offering whatever consumers want. To achieve this, companies must improve client-oriented peripheral services, create their own product value, become highly reliable for clients and maintain an irreplaceable status in the industry.
Special Rivets Corp. Website : www.srcrivet.com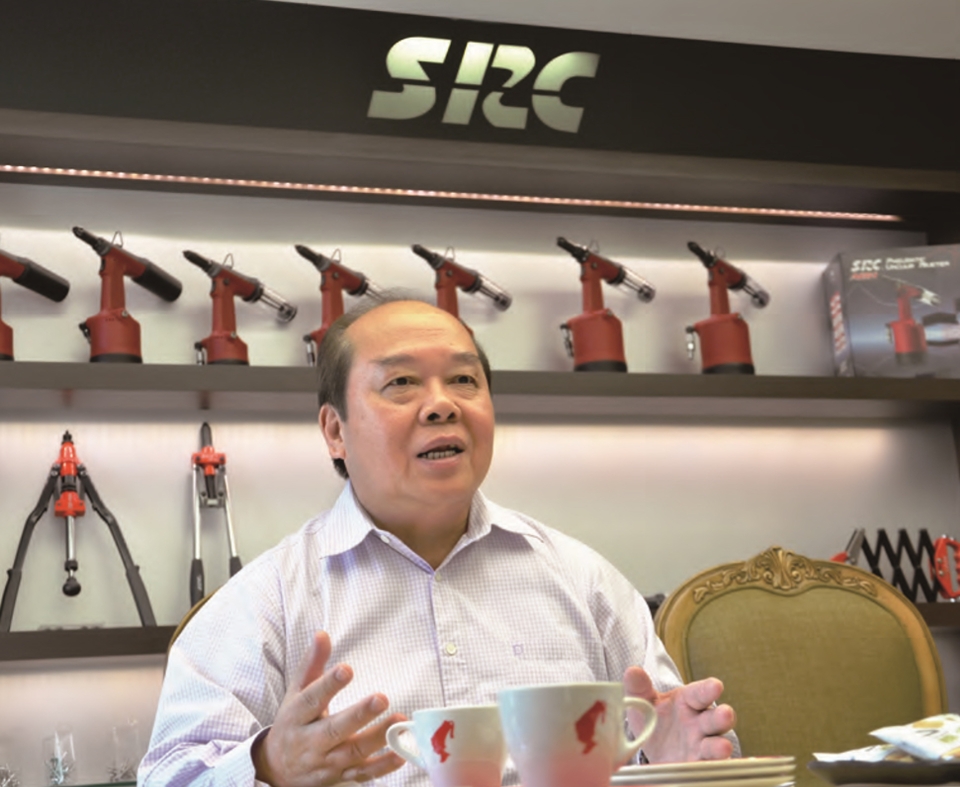 Special Rivets Corp's president Chang Yi-tsai, the chairman of the Taiwan Fasteners Trade Association is shown in this photo. (photo courtesy of Special Rivets Corp.)