Chairman Soddy Huang of TLFEA Poised to Boost Development of Taiwan's Lighting Industry
New chairman eyes strong market potential in ASEAN bloc

2016/11/16 | By Steve Chuang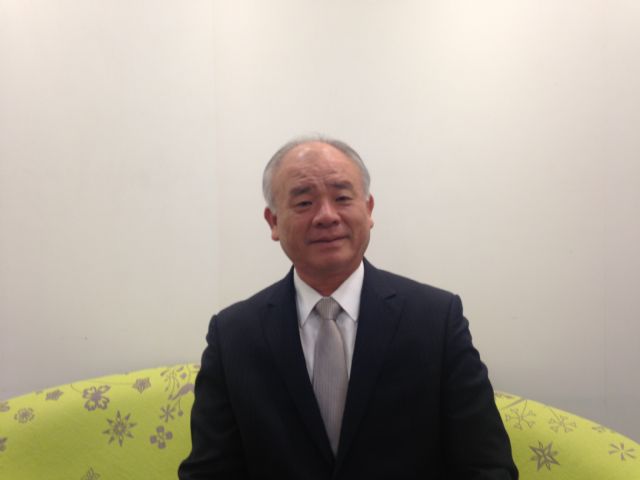 Soddy Huang, TLFEA chairman, received an exclusive interview with CENS at this year's HKTDC Hong Kong International Lighting Fair Autumn Edition.
Ever since elected the new chairman of Taiwan Lighting Fixture Export Association (TLFEA) this May, Soddy Huang, also head of Kingtec Group, a conglomerate of lighting, hardware and electronic parts businesses, has had his schedule filled with more meetings with officials and traveled even more frequently among countries across ASEAN (Association of Southeast Asian Nations) bloc, simply in an effort to fulfill his promise and responsibility to boost global competitiveness of the industry.
Established in 1989, TLFEA is an industrial federation of lighting and lighting fixture manufacturers and exporters in Taiwan, with over 850 members for now. Having helped insiders to cope with ups and downs over the years, the association serves as absolutely the locomotive for the industry on the island.
During his short visit to the 18th HKTDC Hong Kong International Lighting Fair Autumn Edition, held October 27-30 in the Hong Kong Convention and Exhibition Centre, the new chairman made time for an exclusive interview with CENS to share insights on the current development of the industry and shed more light on his work plan for the next three years when he takes office.
Looming Challenges
Following decades of development, Huang said that Taiwanese lighting fixture makers mostly have established solid reputations among customers from every corner of the world, thanks to their constant investment in R&D and innovations. Despite insiders having experienced ebbs and flows, challenges continue to loom as obstacles to their sustainable growth.
Firstly, Huang pointed out that development of lighting has moved forwards to luminaries built with LEDs as light source and those enabled by IP communications, due to continued advances in technology and innovation as result.
Although the transition is good for the industry in the long run, the flipside, he said, is that it requires more extensive, profound knowledge of optics and ICT (information and communication technology), hence becoming a threshold that conventional lighting fixture makers lacking related capabilities and technological support generally have trouble overcoming.
In fact, Taiwan is now world's top-2 LED maker and major manufacturing base of ICT-based devices, which should have been the prestige to local lighting-fixture manufacturers at a time when more and more lighting products are developed with LED and ICT technologies.
But, the reality is disappointing, mainly because few technology integrations among insiders from these industries are made. "They don't cohere as a united, effective force as we have envisioned for different reasons," said Huang. He added that this situation has resulted in something worse: lighting fixture producers without support and resources find it difficult to further upgrade their products to meet market demand, while being fretted by a growing number of "already skilled" newcomers from the said industries.
On another front, despite repeated, commonly seen in other industries, Huang stressed the rise of Chinese rivals also poses an overwhelming threat to Taiwanese lighting fixture makers relying on export.
"Chinese competitors are actually chipping away at the shares controlled by Taiwanese suppliers in overseas markets, including the U.S. and Europe," noted the chairman. He went on to say that their success is built not just on underselling and government support, but increasingly competitive know-how that they have been immersed through supplying to the massive domestic market in China.
In the face of the challenges and threats as mentioned above, Huang feels that the future for Taiwanese suppliers is not as grim as seen at this point in time, and began to talk about his visions and blueprint.
Target ASEAN Market
With the Taiwanese government launching the so-called New Southern Policy to shift the island's trade focus from China to emerging countries in Southeast Asia, or ASEAN bloc, Huang opines this is a trend that Taiwanese lighting fixture suppliers can leverage to further grow their businesses, and confirmed that TLFEA has taken action to help tap the market. In fact, channeling Taiwan's lighting products to the regional market is the new TLFEA chairman's priority during his three-year term.
Justifying the point of view, Huang said that most of Taiwanese suppliers have been excessively dependent and concentrated on U.S. and Europe markets, making their sustained development very vulnerable to encroachments by emerging rivals. In other words, penetrating the ASEAN market can be a rational strategy for them to achieve market diversification and buffer the impact of rising rivalry from emerging competitors.
From another perspective, the chairman continued, is that he feels Chinese makers tend to lack matured marketing skills when exploring overseas markets, which is especially significant in emerging markets; in comparison, Taiwanese companies, mostly with decades of experience international trade and adaptive to overseas markets, are expected to get off to a better, smoother start than their Chinese counterparts to build footholds in the ASEAN market.
Additionally, he added, ASEAN's growing importance as a major growth propeller for the global economy also gives a good reason to Taiwanese lighting-fixture makers to exploit strong market potential there.
Therefore, to facilitate Taiwanese suppliers' development in the regional market, Huang stated that TLFEA has just acquired a land lot in Ho Chi Minh City after approved by Vietnam's competent authorities. He mentioned that a shopping mall for Taiwan-made lighting products will be constructed there, to target not just local consumers, but others in nearby countries. "It will serve as a pivot for us to develop the ASEAN market."
Huang added that TLFEA is also going to construct an office building in Yangon, capital of Myanmar, within three years, so as to greatly expand sales coverage for Taiwan-made lighting products in the regional market.
"Frankly speaking," Huang went on, "Vietnam, Myanmar and Laos all welcome investments by Taiwanese optical and related companies." But, perhaps understanding the adage "Never put all eggs in one basket," the chairman stressed that TLFEA will initially focus only on setting up sales network there rather than encouraging insiders to produce locally.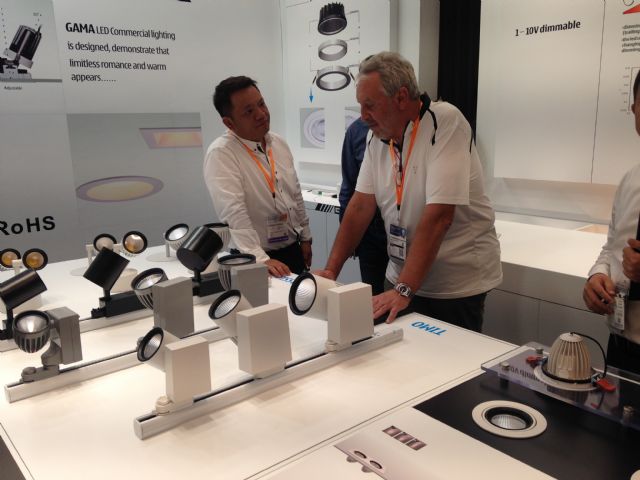 Taiwan's lighting products enjoy a high reputation among foreign buyers for offering a better balance between quality and prices.
Turn TILS into Hub of Innovations
Looking at the phenomenal success of HKTDC Hong Kong International Lighting Show, which is now world's largest, most important lighting fair recognized by professional buyers worldwide, Huang also has a plan to boost the global profile of Taiwan International Lighting Show (TILS), an annual lighting and LED luminaries fair co-organized by TLFEA and Taiwan External Trade Development Council.
Given the fact that competition in the global lighting market has been tilting away from Taiwanese firms against Chinese rivals, Huang indicated that TLFEA will help enhance exchanges between Taiwanese lighting-fixture makers and local R&D bodies, academia and experts from other industries, in hopes of seeing more brainstorming of innovative product designs and business models.
Besides, the chairman said, TLFEA will also encourage its members to participate in innovation contests worldwide through various incentives offered.
"After all," Huang explained, "We look to tout Taiwan as a source of innovation, and accordingly turn TILS into a hub of innovative lighting products to differ from other exhibitions of this kind."
TILS 2016 registered an exhibitor number of 238 and visitor turnout of 12,717, with China, Japan and the U.S. being the top three sources of foreign visitors. The 2017 edition is scheduled April 12-15 in Taipei Nangang Exhibition Center, Hall 1.
Cross-sector Partnerships
In view of advanced ICT technologies being increasingly applied in lighting products and ever more kinds of light sources being accepted, Huang reiterated the importance of integration between Taiwan's conventional lighting-fixture makers and local ICT firms.
Besides smart lighting and IP-enabled lighting, which took center stage at this year's HKTDC Hong Kong International Lighting Fair Autumn Edition, Huang said that UV and IR lights are also among the industry's buzzwords and stellar products to lead growth of the global lighting market.
But, the chairman indicated, no matter what product trends are rolling into the industry, existing lighting-fixture makers will have to deal with new concepts, technologies and knowledge with which they are unfamiliar; so it is necessary for them to forge cross-sector cooperation.
Considering the globally prestigious ICT industry is Taiwan's pride, Huang hence noted that Taiwanese lighting fixture makers should join forces with local ICT firms more actively, so as to complement each other's competitive advantages and make sure their products can be upgraded in right directions.