Designers from Taiwan again bring home encouraging news to perhaps further confirm the undeniable fact that the relatively small island contains a sizable pool of talent in design. A record number of awards at the iF DESIGN AWARD 2016 has been won by Taiwanese designers. 

iF DESIGN AWARD is widely recognized globally as the "Oscars" of the design world, of which the 2016 edition saw Taiwanese talents take five of the highest-honor gold awards to set a record high.

According to its website, each year iF International Forum Design GmbH organizes the iF DESIGN AWARD,which is recognized as a symbol of design excellence around the world. The iF DESIGN AWARD welcomes over 5,000 submissions from 70 countries yearly. The German-initiated award goes back to 1953 when the nation still struggled to overcome the impact of the WWII. A group of industry representatives led by Philip Rosenthal met with the Hannover Trade Fair company (Hannover Messe) to draw attention to well-designed industrial products. Gradually a new image for German products began to evolve. Eventually the association's name changed from "Die gute Industrieform e.V." (Good Industrial Form) to Industrie Forum (iF), with the symbol still associated with design excellence to this day.

Record-volume Entries
This year, the iF DESIGN AWARD received more entries than ever: almost 5,300 entries from about 2,500 participants of over 50 countries, an increase of more than 500 entries compared to the preceding year. From the entries across all disciplines – Product, Packaging, Communication, Service Design, Interior Architecture, Architecture and Professional Concept – the international expert jury gave iF labels to  an average of about 25 percent, or 1,821 award-winning items, including 75 iF gold awards given to the most outstanding designs.

Taiwanese designers won 175 awards at  the 2016 iF DESIGN AWARD, a record high and reflecting the continued investment of time and labor by designers from Taiwan in recent years, which is remarkable for generally there is little correlation between award-winning design and commercial success. In short, most designs recognized as excellent typically do not generate significant monetary gains at the retail level. Anecdotal evidence being that one virtually never sees iF award winning products sold in Taiwan, including the upscale retailers as Mitsukoshi and SOGO, nor does one see such products sold online in Taiwan or on overseas sites.      
The information and communication technology (ICT) industry in Taiwan again made a strong showing amid the winners, with Acer, Asus, Lite-On, MiTAC, BenQ, Kisda etc. all garnering prizes. Asus, again, outperformed major Taiwanese counterparts in the design event this year by taking 13 awards.

Jury chairman Fritz Frenkler commented at  this year's award: "The jury was very impressed by the fact that many products today are of a very high design quality, but we are also increasingly seeing excellent standards in finishing and workmanship. In the individual product categories, many products are now very close in terms of their formal-aesthetic qualities, which makes differentiation increasingly difficult. This is particularly evident with printers, but it is also true for smartphones and bicycles. Hence, it is all the more important to consider the detailing so as to identify the decisive differences."

Gold Award winnersBelow are the five Taiwanese winners of the iF Gold Awards this year.
309-1-173220
Entry: FLUX Delta | 3D printer
Design office: Flux Technology Inc., Taipei, Taiwan
Manufacturer: Flux Technology Inc., Taipei, Taiwan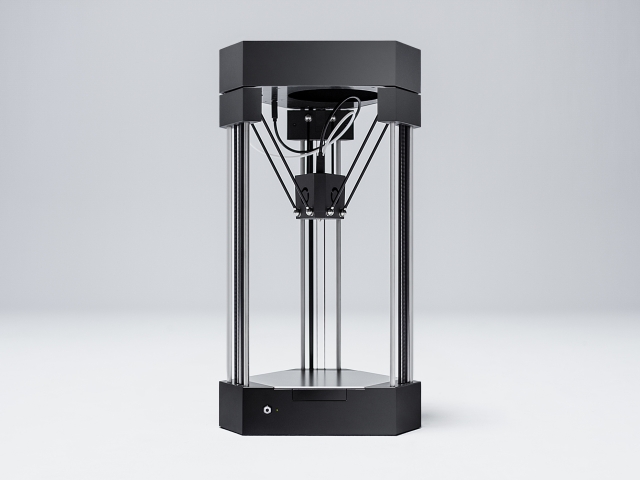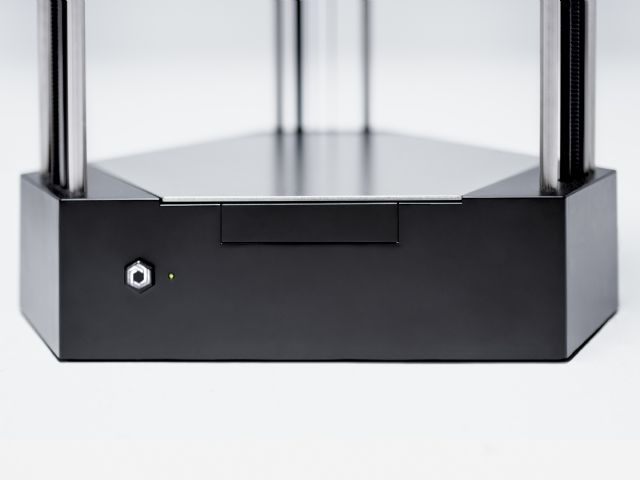 FLUX Delta is stated as the most versatile 3D printer, combining 3D printing, 3D scanning, laser engraving and other  functions. It is the best digital creative device on a desk today. Made for creativity, FLUX Delta enables just about anyone to turn great ideas into reality. It is the closest humankind has come to creative freedom. Not only can one access FLUX Delta anytime and anywhere, but its various interchangeable modules and materials also make it much easier to transform brilliant ideas to life.
Jury's comment:
The design of the FLUX Delta 3D printer underlines the precision of the product. Its open, filigree structure emphasizes its inner workings and makes it easy to maintain and update the product. It has moved away from the enthusiast character of similar products and, instead, has all the attributes of a highly professional tool. This product is outstanding in every single detail.
309-1-172155
Entry:
JUSTIME Lucky 7
| Wall-mounted basin faucet
Design office: JUSTIME Team of Shengtai Brassware, Changhua, Taiwan
Manufacturer: Shengtai Brassware Co., Ltd., Changhua, Taiwan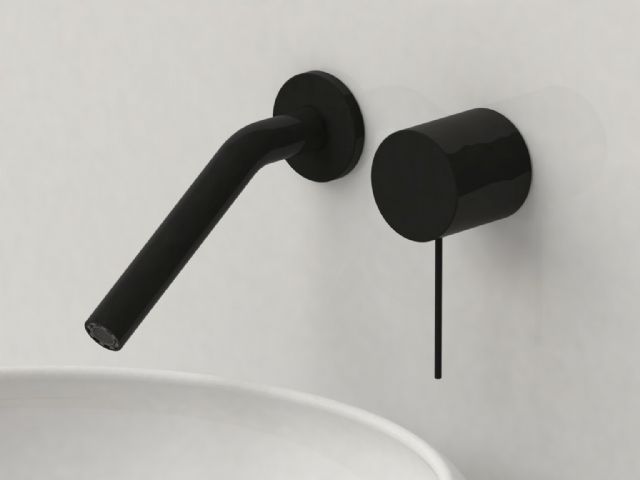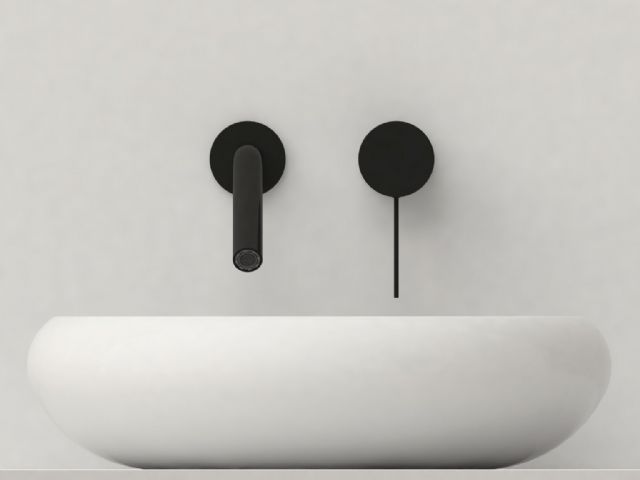 This basin faucet is highlighted by its outstanding and very well-balanced proportions, with streamlined, minimalist aesthetics that collectively achieve simplicity. The matte-black surface emphasizes this purist approach. The jury believes this product is an outstanding example of a perfect combination of pure functionality and minimalist design.
Jury's comment:
Seed is the fountainhead of all creation, yet  not all seeds are lucky to sprout and then grow. So each seed that happens to bud is the symbol of hope, auspiciousness and happiness. Moreover, the spout of Lucky 7 is akin to a growing stalk that  presents various styles as creative ideas of designers. Its geometric shape renders the overall design succinct and, more importantly, saves time and cost of production. The inner aerator has simplified components and the shape of the spout imparts simplified and graceful feel. The handle has been designed to operate easily in wet or slippery conditions. Having considered applicability for multiple settings, the spout has been designed to fit perfectly various basins.
309-1-176076
Entry:
Floating Garden
| Textiles
Design offices: Taiwan Textile Research Institute, New Taipei City, Taiwan | Wei-lin Hsu, Po-hsiung Huang, TWO+ LAB, Taipei City, Taiwan | Hung Cheng, Tien-yu Hung
Manufacturer: Taiwan Textile Research Institute, New Taipei City, Taiwan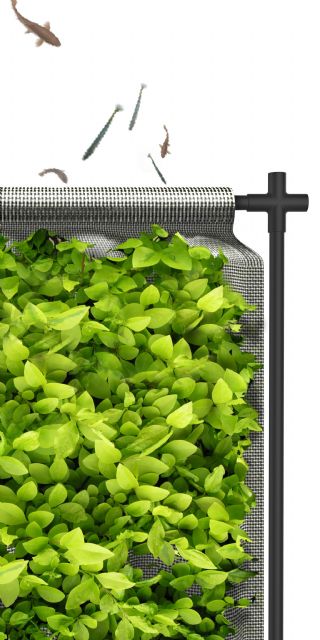 Simple yet intelligent, original, useful and beautiful: Floating Garden is a poetic interplay of nature and technical (functional) materials composed of a tri-layer fabric with hyperbolic 3D surface. When deployed in a wetland ecosystem, Floating Garden benefits fauna and flora by creating a floating island of green and with it an additional source of food. These "green islands" are an ingenious way to create resource-saving land.
Jury's comment:
Floating Garden is an evolutionary tri-layer 3D hyperbolic surface textile. With composite fiber filling and 0.5 mm beads, it replaces soil to create a floating green medium. Floating garden allows plants to absorb nutrient substances from water while growing moss on the surface to provide food for aquatic organisms. It can be part of ecosystem, an extra resource to feed aquatic organisms, a temporary habitat for water birds or a floating farm to breed vegetables as well as for commercial landscaping enabling artistic arrangement of plants – offering a new organism-supporting medium that is multi-functional. 
309-3-177581
Entry:
iCHEF
| Restaurant POS system
Design office: iCHEF, Taipei, Taiwan
Manufacturer: iCHEF, Taipei, Taiwan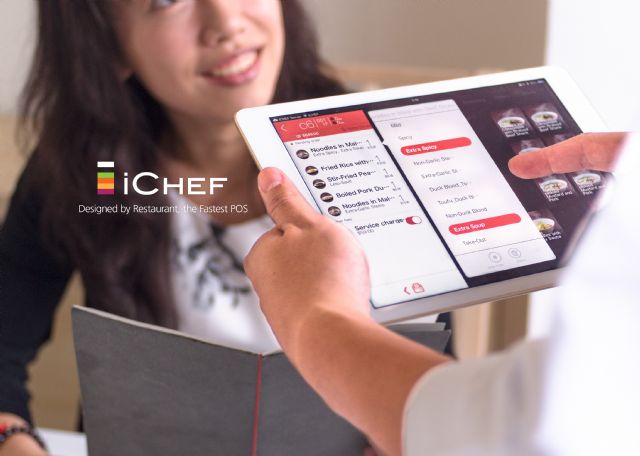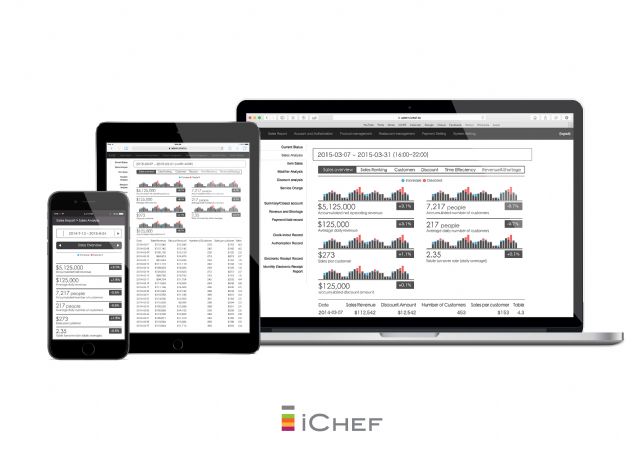 User-friendly and technically excellent, this is a unique, iPad-based, all-in-one software solution for F&B management. The system not only covers workflow from ordering to payment but also links up back and front offices. Due to the clear and intuitive design language, the app is very user-friendly to be a powerful and helpful partner for the F&B and other service industries.
Jury's comment:
iCHEF is an iPad-based point-of-sale (POS) system and designed for service staff and owners of small F&B operations. With an iPad, service staff can control every process from ordering to check-making. Providing comprehensive functions with easier control interface, iCHEF makes service processes in F&B establishments smoother. To help owners improve sales, iCHEF provides  sales analysis exclusive for the catering industry, as well as operation even during  device malfunction and without Internet.
309-4-177018
Entry:
Lightyear
| Interior design     
Design office: Yun Yih Interior Design Company, Taipei, Taiwan
Manufacturer: Yun Yih Interior Design Company, Taipei, Taiwan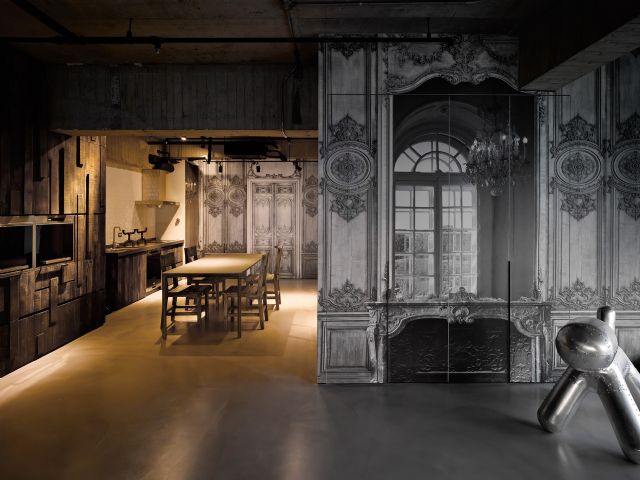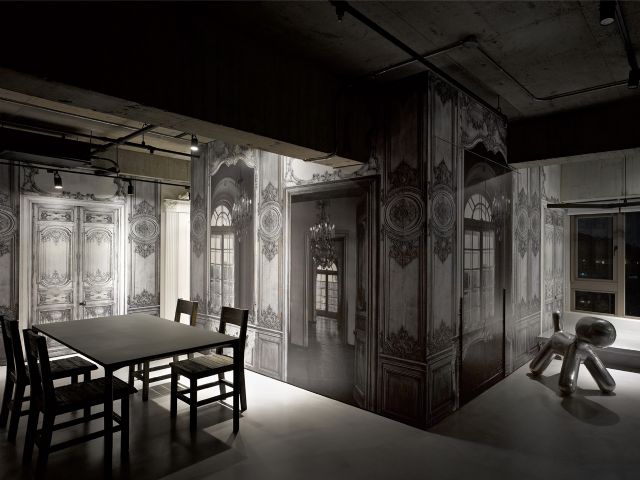 The interior design concept by Lightyear excels as a consistently applied interplay of reality and illusion. Using simple means such as exposed walls and trompe l'oeil effects, the designers have created a surreal ambience with a touch of irony that is also  visually striking and evocative.
Jury's comment:
Beams stripped of plaster, wooden boards smoked black, shattered bricks, Pandomo floors, faux concrete geometrical shapes. Black representing deepness, wood signifying steadiness, bricks bringing warmth, grey bringing coolness. The conflict of two extremes construct a mysterious, surreal outline to pose burning questions to the designer. By the ebb and flow of lighting, the grey ceiling and floor create a small universe untouched by time. Light and darkness, spots of light sprinkled throughout along with layers of contrasting materials create a panoply of visual combinations that inspire individual stories.