New PTW Sales in Taiwan Increase YoY in August
2015/09/14 | By Quincy Liang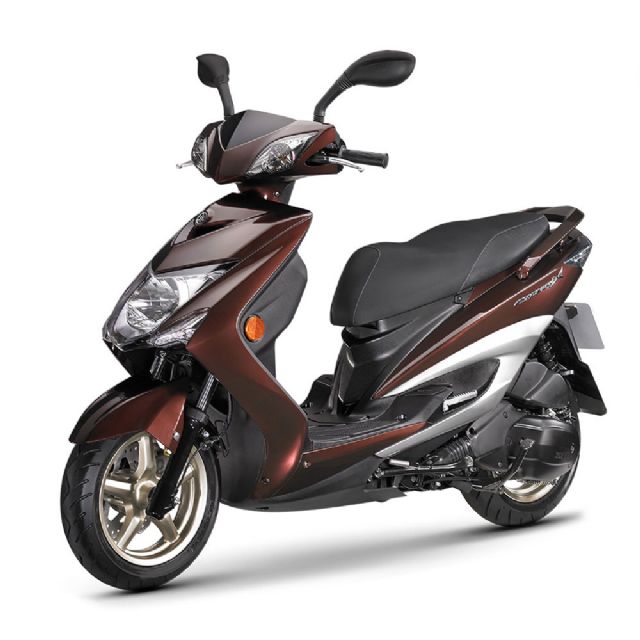 A new scooter model recently launched by Yamaha Taiwan
Sales of new powered two-wheelers (PTWs) in Taiwan continued a recovering trend in August, increasing 10.7% year-on-year (YoY) to 61,445 units, according to statistics compiled by the Ministry of Transportation and Communications (MOTC).
New PTW Sales in Taiwan (Jan. - Aug., 2015)
Maker
Aug. Volume
Market
Share
YoY
Jan.-Aug.
Volume
KYMCO
23,383

38.1%

-5.9% 

193,632

Yamaha Taiwan
20,294

33.0%

7.2% 

144,110

SYM
9,544

15.5%

91.9% 

75,806

PGO
3,629

5.9%

32.9% 

27,364

Overall
61,445

100.0%

10.7% 

470,880

Source: MOTC
The MOTC's data shows that new-PTW sales in the first eight months of the year totaled 470,880 units, a 4.0% YoY increase.
Industry sources attribute the continued sales increase of new PTWs on the island to the release of new models by major vendors and the peak demand summer vacation season.
Kwang Yang Motor Co., Ltd. (KYMCO), the largest PTW vendor in Taiwan for the past 15 years by volume sold, retained its lead in August by delivering 23,383 new PTWs), down 5.9% YoY and giving it a market share of 38.1%. The firm sold 193,632 units in the first eight months.
KYMCO said that its production lines were busy with models for exports, and the delayed demonstration of the new VJR 125 scooter model also led to decreased monthly sales volume in the domestic market. For the first time in three years, KYMCO's domestic market share fell to lower than 40% in August. However, the vendor's first-eight-month market share was still as high as 41.1%, pulling ahead major rivals with a certain distance.
No. 2 vendor Yamaha Motor Taiwan Co. (Yamaha) sold 20,294 new PTWs in August, up 7.2% YoY, winning market share of 32.9 percent, a new record high in recent years.
Motive Power Industry Co. Ltd. (PGO) delivered 3,629 new PTWs, up 32.9% YoY, slowing from the company's more than 50% gains in previous months, but still a record high for many years.