Founded in 1989, Zhenghe Enterprise Co., Ltd. specializes in manufacturing die-cast zinc and aluminum-alloy gardening shears, including flower scissors, grass shears, hedge shears, pruning shears, long-reach pruners, and trimmers.
In 2011, the company installed assembly lines to cope with expanded production, enabling it to better meet customer demand with in-house production except tooling and plastic injection molding.
In 2012, Zhenghe set up a 7,200-square-foot assembly plant to work with its 25,200-square-foot plant, whose horizontal and vertical integration achieves wider range of products coupled with all-round service.
Working with six die-casting machines, Zhenghe continues to procure advanced production equipment and upgrade know-how, also focusing on quality control to elevate defect-free rate. Enhancing quality and lowering production costs remain Zhenghe's top priorities.
Being conscientious and practical, Zhenghe has significantly increased added value of its products. Besides domestic marketing, the firm exports its products to North America and Europe, and welcomes OEM orders and samples for counter-production. (DC)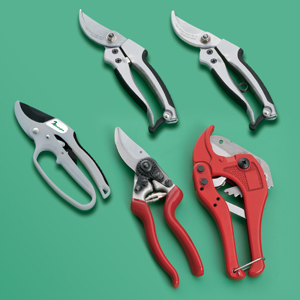 Zhenghe Enterprise Co., Ltd.
No. 188, Datong 9th St., Shengang Township, Changhua County, Taiwan
Tel: 886-4-799-6988
Fax: 886-4-798-7936
E-mail: jeng.he188@msa.hinet.net