Evergreen Spraying Technology Inc. is a professional manufacturer specialized in evaporative cooling, spraying and fogging systems. The company's product lines include high pressure spray guns, spray nozzles, high pressure pumps, high and low pressure parts kits, hoses, sprinklers, connectors, and filters. Its spray gun is also suitable for industrial, car-washing, food, and environmental purposes.
The company's high-pressure spray guns can jet not only long distance but also far-range area, enabling the users to shorten their work time and save a lot of money. Furthermore, the light-weight, ergonomically designed spray guns allow long-time, easy operation by users.
The company boasts abundant experience so that it can provide OEM / ODM service to meet the needs of particular customers.
The company exports spray guns to USA, Australia, New Zealand, Japan, South Africa, Latin America and get good response in the market.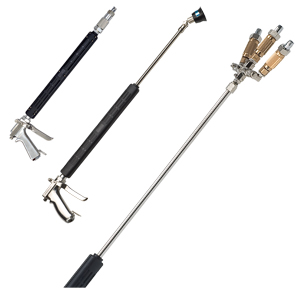 Evergreen Spraying Technology Co.
519-1 Xishi Rd., Fongyuan Dist, Taichung, Taiwan 42057
Tel: 886-4-2532-0888 Fax: 886-4-2532-0898
E-mail: info@est-spray.com
http://www.est-spray.com https://www.cens.com/est-spray