The global small- and medium-sized liquid crystal display (LCD) industry will soon face a major change, with the signing of a memorandum of understanding by four companies in Japan--Innovation Network Corporation of Japan (INCJ), Hitachi Ltd., Sony Corp., and Toshiba Corp.—calling for the integration of their small- and medium-sized display businesses.

The four plan to set up a new company, tentatively named Japan Display K.K., to be operated by INCJ. The four partners hope to sign definitive and legally-binding agreements this autumn and complete their integration next spring, assuming that they receive the necessary government approval. The INCJ will invest about 200 billion yen (US$2.6 billion) in the merged unit, taking a 70% stake, while the other three firms will each take 10%.

The prospective new company is expected to become the world's largest maker of small- and medium-sized panels used in smartphones and tablet PCs, leapfrogging the current leaders Sharp Corp. of Japan and Samsung Electronics of South Korea speeding far ahead of companies like Taiwan's AU Optronics (AUO).

In their announcement of the joint-venture project, the companies noted that the global market for small- and medium-sized displays is expected to grow rapidly due to anticipated strong demand for high resolution, high-value-added products, particularly for smartphones and tablet PCs. Other small- and medium-sized display manufacturers have also announced significant investment plans in an attempt to capture a larger share of this market.

The new venture is expected to utilize the world's best high-value-added technologies and establish new production lines, using INCJ's capital, in order to meet the market demand for high-value-added products. In addition, by using the existing production capabilities of the participants efficiently, the new venture aims to improve its cost competitiveness.

Topology Research Institute (TRi), the largest private market research firm in Taiwan, says that in the past Japanese panel makers failed to keep up with the capacity expansions carried out by rivals in Taiwan and South Korea, but in the new "post-PC" era high-level technology-oriented players in Japan are expected to occupy the best positions in the market by supplying total solutions.

A senior manager at TRi points out that Sony, Toshiba, and Hitachi's goal is to cut costs and upgrade competitiveness through the integration of marketing, management, and customer resources by the new company. But there are still some challenges ahead; their combined production capacity can hardly meet the strong market demand for small- and medium-sized panels, while investment in or acquisition of production lines will be a heavy burden for them in view of the uncertain market conditions.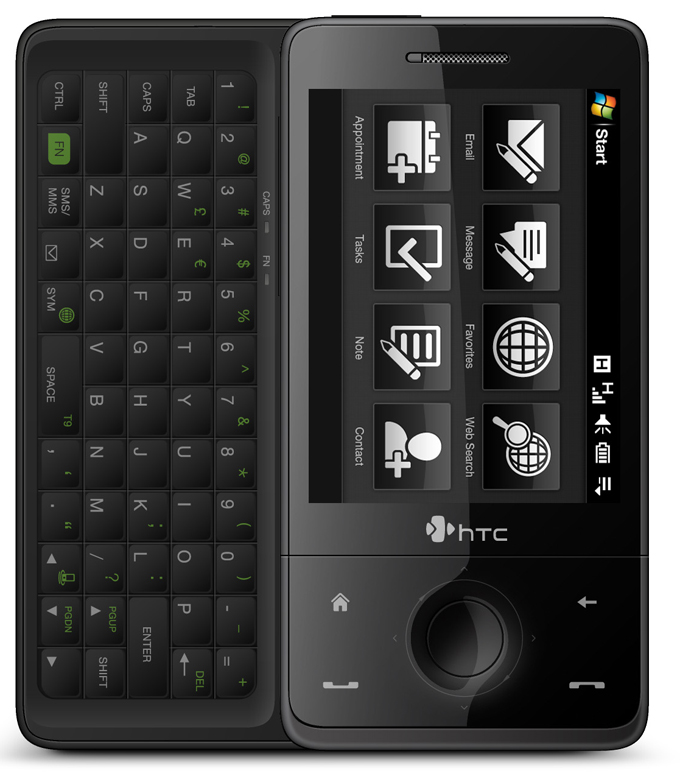 Portable devices are boosting demand for small- and medium-sized displays. (photo courtesy HTC)
TRi suggests that Taiwanese panel suppliers should grasp the last opportunities in the coming six months or so (before the new Japanese joint venture begins operating) to strive for technical integration with Japanese panel suppliers. The research firm also urges the Taiwan government to integrate the existing double-emission active matrix organic light-emit diode (AMOLED) technological resources possessed by two major local thin film transistor (TFT)-LCD makers, AUO and Chimei Innolux Corp., so as to tie up with Japanese counterparts and jointly confront competition from Korean rivals in the "post-PC" era.
Challenges from Market Changes
Currently, TRi says, the mainstream display technologies used in the hottest portable devices include low temperature poly-silicon (LTPS) matched with IPS (In-Plane Switching) TFT-LCD, and AMOLED matched with IPS technology. The integration of Japanese government funds (from INCJ) with the technological advantages of the three Japanese private-sector partners will enable the new venture to win big-ticket orders from international brand vendors. As the great majority of the most advanced display technologies, equipment, and materials is controlled by Japanese companies, TRi continues, competitors in Taiwan and South Korea are facing serious challenges ahead.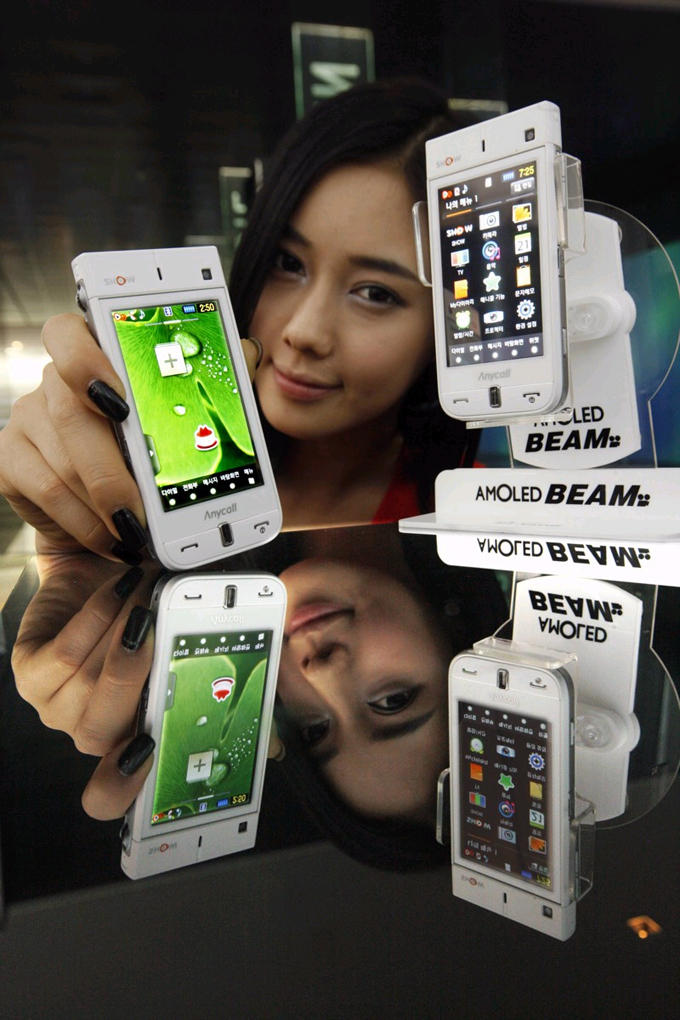 TRi urges the integration of the AMOLED resources of Taiwan's AUO and Chimei to confront the international competition of the future. (photo from the Internet)
In the rapidly changing market of the "post-PC" era, the research firm explains, big companies with global resource integration capability (encompassing hardware, software, content, and cross-industry partners) like Apple, or with strong manufacturing technology and capital like Samsung, can take the leading role. Other major players, even those as big as HP's Personal Systems Group (PSG) or the world's No. 1 cellphone vendor Nokia, will come face to face with stagnant growth as a result of the market reshuffle.
With its focus mainly on contract production, TRi says, Taiwan's LCD industry is facing a serious challenge from the nearly saturated market and little space is left for further capacity expansion. Japanese players once faced serious challenges from Korean and Taiwanese rivals, and in 2008 a group of players there decided to withdraw from the arena (the sole exception was Sharp). Today, however, those technology-oriented players are looking at bright future in the rapidly changing market.
TRi predicts that in the "post-PC" era the big players will become even bigger and stronger, and Taiwanese companies will have to change their previous mindsets, turning from an individual to a collective strategy and switching their focus from manufacturing to services. In addition, Taiwan's government should act more aggressively to map out ways to integrate Taiwanese and Japanese resources in LTPS and IPS technology, so as to let local players leverage their advantages in TFT-LCD substrate production and EMS (electronics manufacturing services) to tap into the supply chains of Japanese brand vendors. Only through this kind of partnership, TRi stresses, will Taiwanese LCD panel makers be able to compete with their Korean rivals in the international market.
AMOLED presents another opportunity for LCD panel suppliers. Global demand for such panels from the smartphone market is projected to reach 130 million units in 2011, 220 million in 2012, and 290 million in 2013. Today the market is totally under the control of Korea's Samsung, and TRi says that only through the integration of the AMOLED-related resources of Taiwan's AUO and Chimei Innolux, including technologies, patents, talent, and capital, will Taiwan be able to gain entry to the highly competitive next-generation AMOLED business.