OHLA Plastics Co., Ltd., founded in 1989, is a very experienced maker of plastic and metallic furniture parts, mostly plastic injection-molded parts, metallic hardware, office chair casters, office and household furniture parts, adjustable casters, hand tools, lazy susans etc.
With a modern factory of 28,000 square feet and systematic management, OHLA adopts integrated production to ensure high product quality as well as production capacity.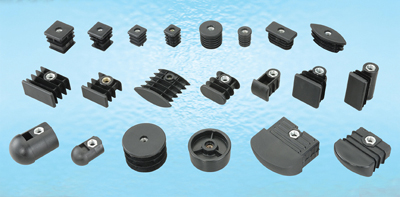 High-end OA furniture parts developed by OHLA.
To offset higher priced raw materials, the company adopts various ways to cut costs to stay competitive. Besides adopting price-competitive but qualitative materials, the company also keeps product quality high by cooperating with first-grade metal surface treatment factories; while long-term partnerships with subcontractors help to achieve cost-savings in production that may be passed onto buyers.
OHLA says the goal is to help customers create bigger profit margin with the supply of reliable, marketable products. (BS)
OHLA Plastics Co., Ltd.
No. 641 Tungping Rd., Taiping Dist., Taichung City, Taiwan 411
Tel: 886-4-2275-5399
Fax: 886-4-2276-3937
E-mail: hia279@ms23.hinet.net
Website: www.ohla.com.tw