Established in 1987, Yeun Chang Hardware Tool Co., Ltd. is a ISO 9001: 2000 certified company that specializes in making steel nails for construction applications. With a broad range of products, the company now supplies nails in diameters ranging from 1 millimeter (mm) to 5.5mm and have a maximum length of 200mm.
The company's well-developed manufacturing capability allows it to fill customer orders. Yeun Chang now turns out 200 metric tons of nails in various specifications per month. The company's factory is equipped with various advanced production machines, including heat-treatment and surface-treatment devices, and also has equipment for dimensional inspection, hardness testing, and salt-spray testing.
In addition to products sold under the firm's own brand, Yeun Chang also handles original design manufacturing (ODM) and OEM production for many big brand names in Europe, the U.S., the Middle East, etc.
Although Yeun Chang specializes in steel nails, the company has no difficulty in making nails from other materials. The company has won over 30 patents.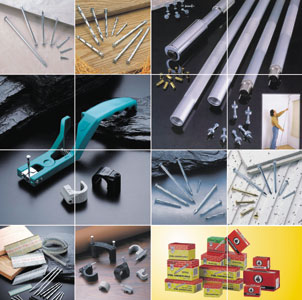 Yeun Chang Hardware Tool Co., Ltd.
No. 40, Alley 25, Lane 658, Sec. 2, Changtsao Rd., Changhua Hsien, Taiwan
Tel: 886-4-7526921
Fax: 886-4-7611000
Website: www.ycnail.com.tw
E-mail: yeun.chang@ycnail.com