C-AO Pump Industrial Co., established in 1981, is one of Taiwan's most professional manufacturers of compact submersible water pumps for industrial and household use.
The company acquired a 10-year new-model patent for its magnetic-driven submersible water pump in 1983, one year after it was developed. With years of development, the company has developed more than 40 models of pumps.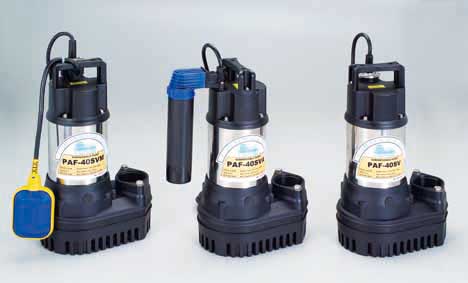 C-AO says its products are suitable for use in the industries of aquaculture, hardware, machinery, gardening, sewage treatment, environmental protection engineering, chemical, recreation, and the DIY (do-it-yourself) market.
The company's major product lines are power head and filter, submersible water pumps, DC bilge pumps, submersible water pumps for machines, fountain pumps, magnetic sealless pumps, and magnetic drive pumps. These products have been sold to over 30 nations the world over.
Recently the company launched a new product series-the utility garden pumps comprising GPS and GDS models. One of the series products is the all-in-one aqua-garden pump with lighting, which features a water display circulation device and a filtration light system. (BS)
C-AO Pump Industrial Co., Ltd.
No. 6, Aley 12, Lane 320, Kaoyang S. Rd., Lungtan, Taoyuan Hsien, Taiwan
Tel: 886-3-471-6168
Fax: 886-3-471-6222
E-mail: service@calpump.com
Website: www.caopump.com